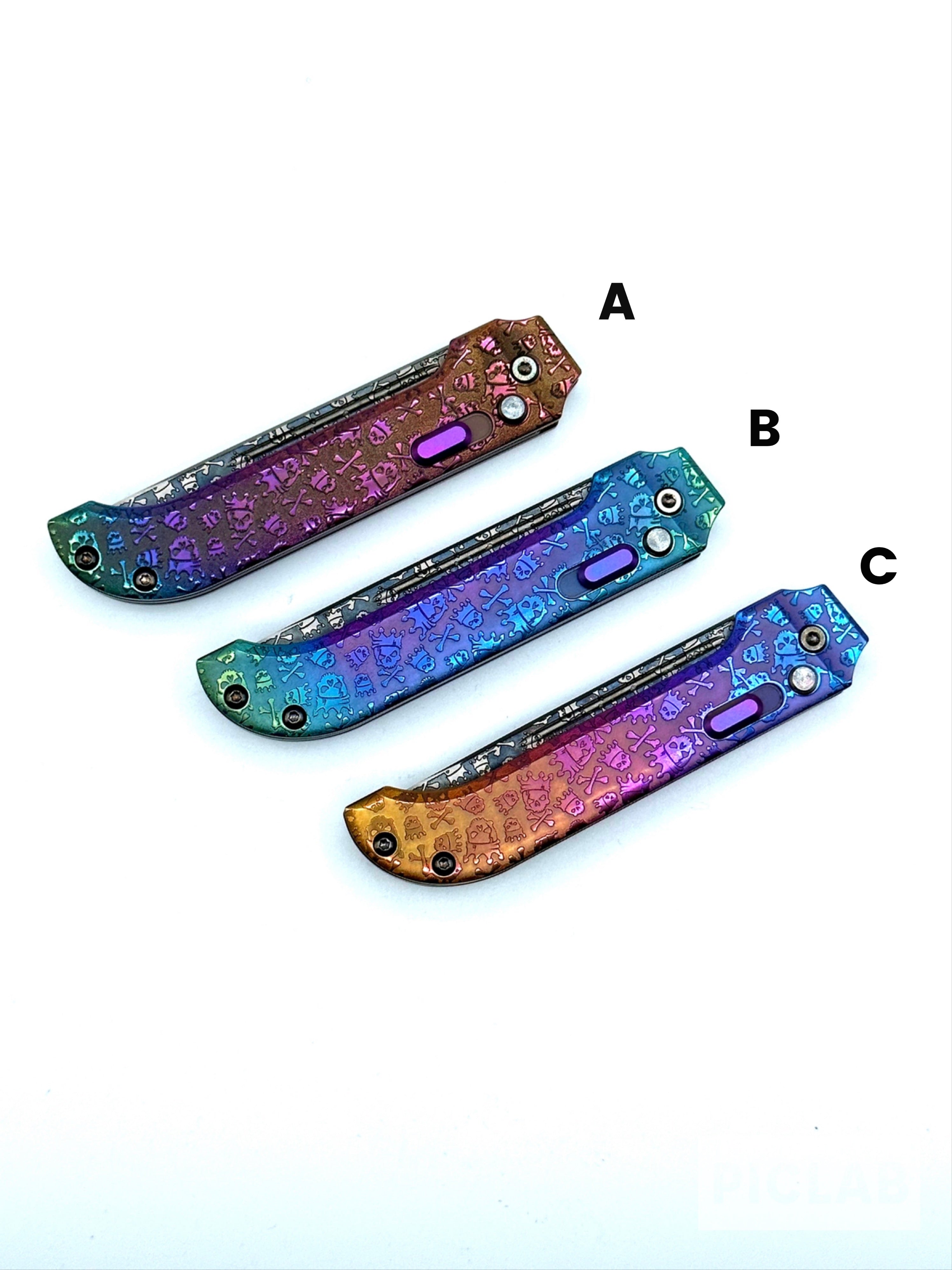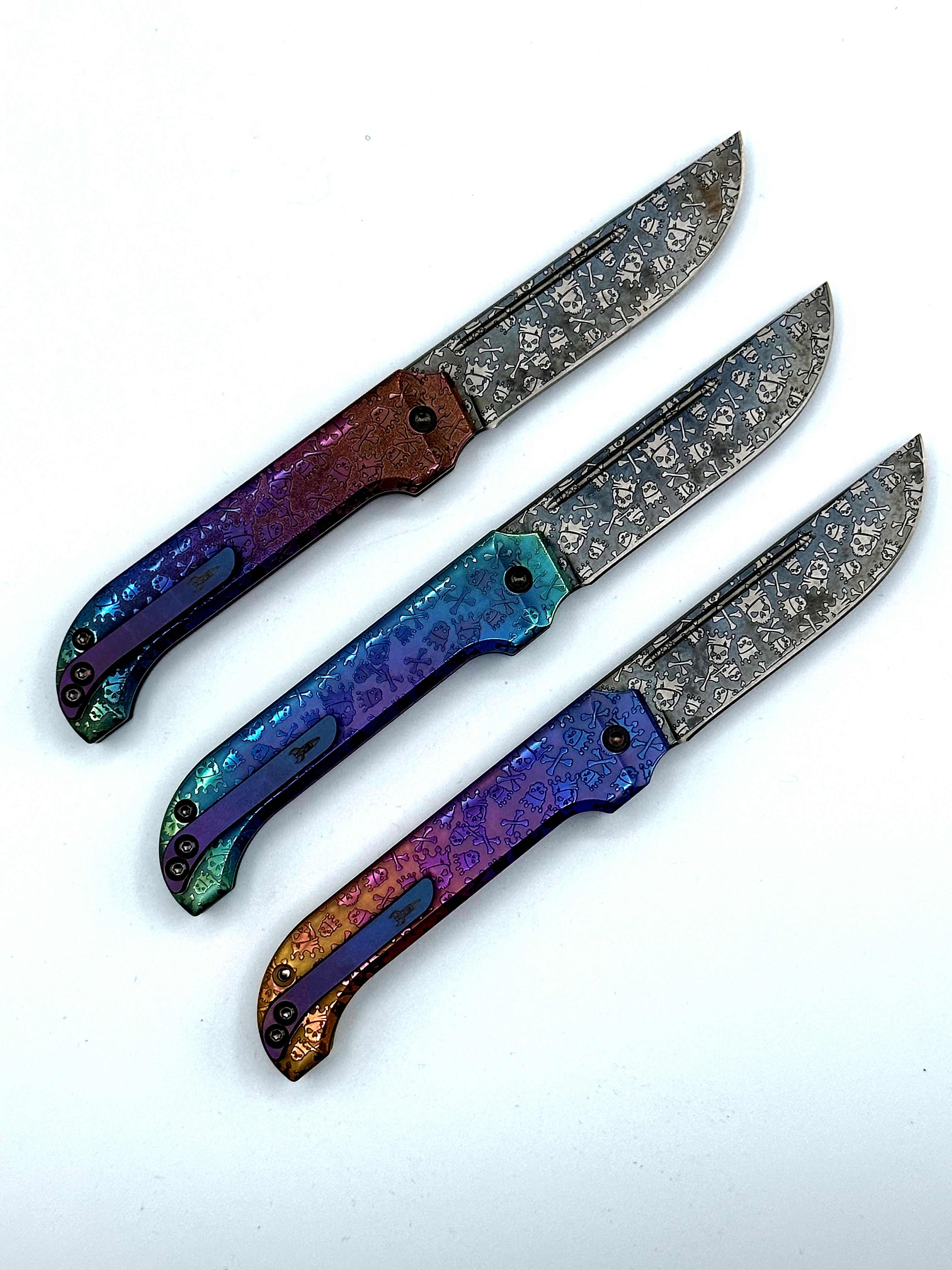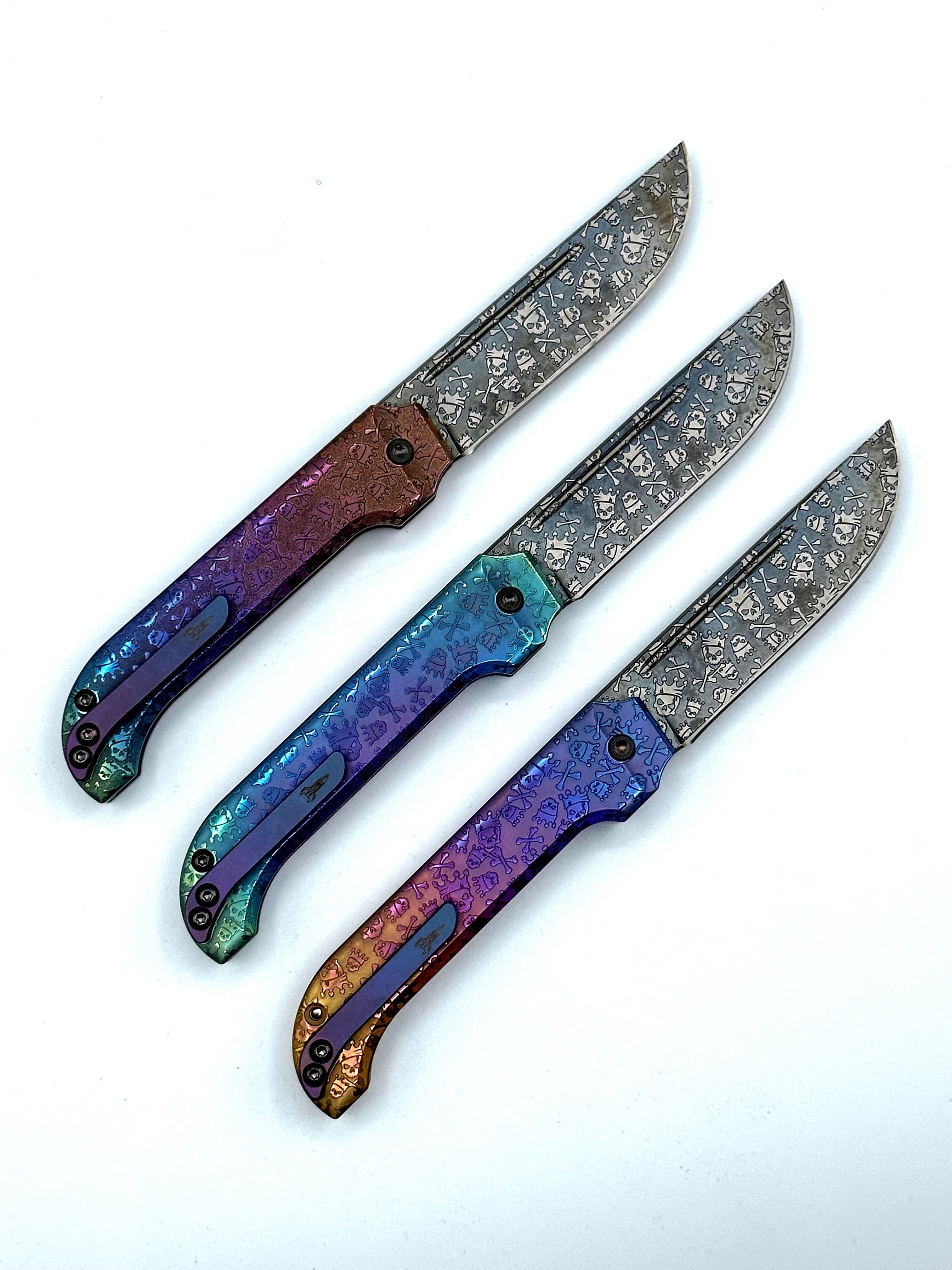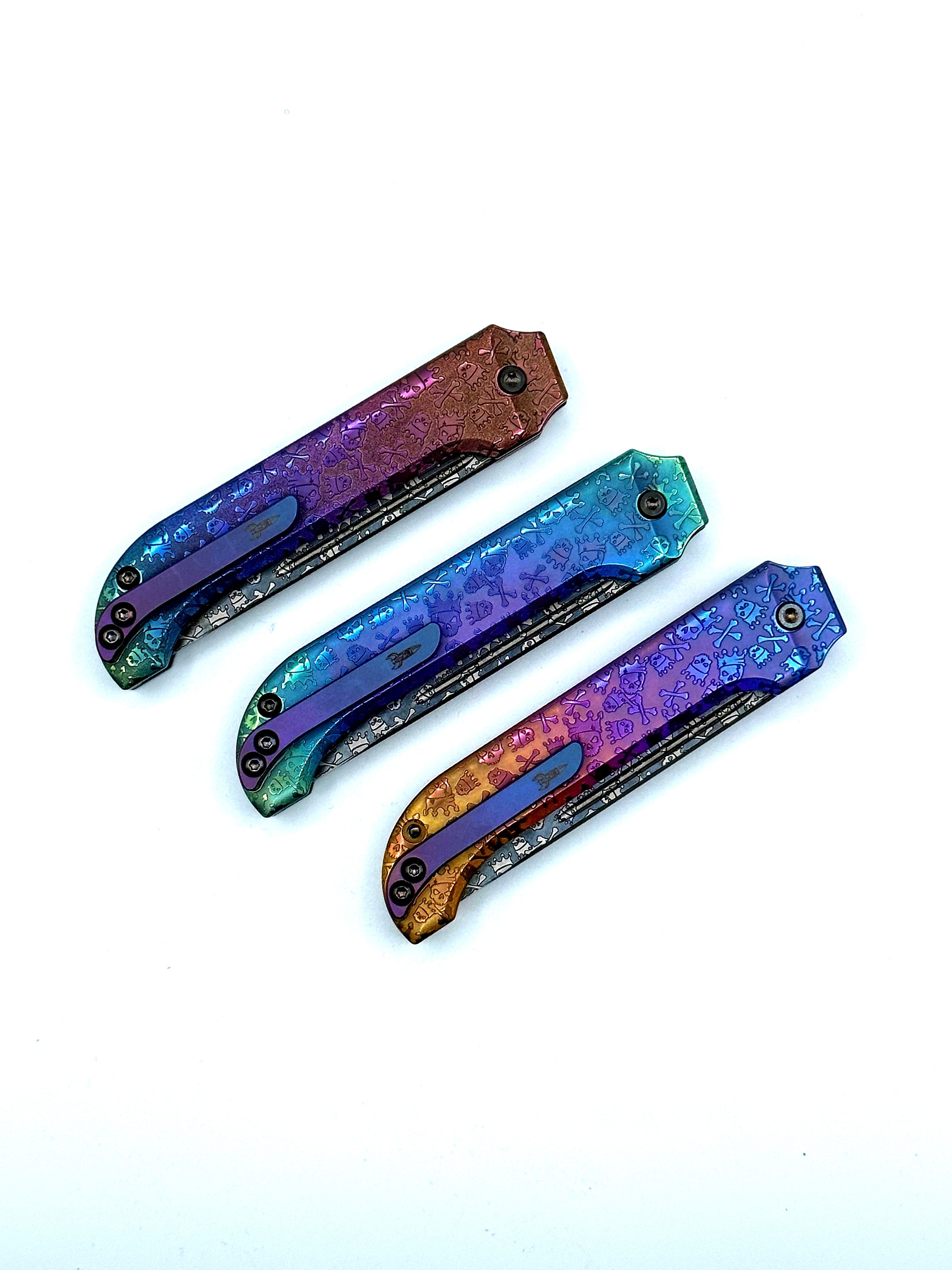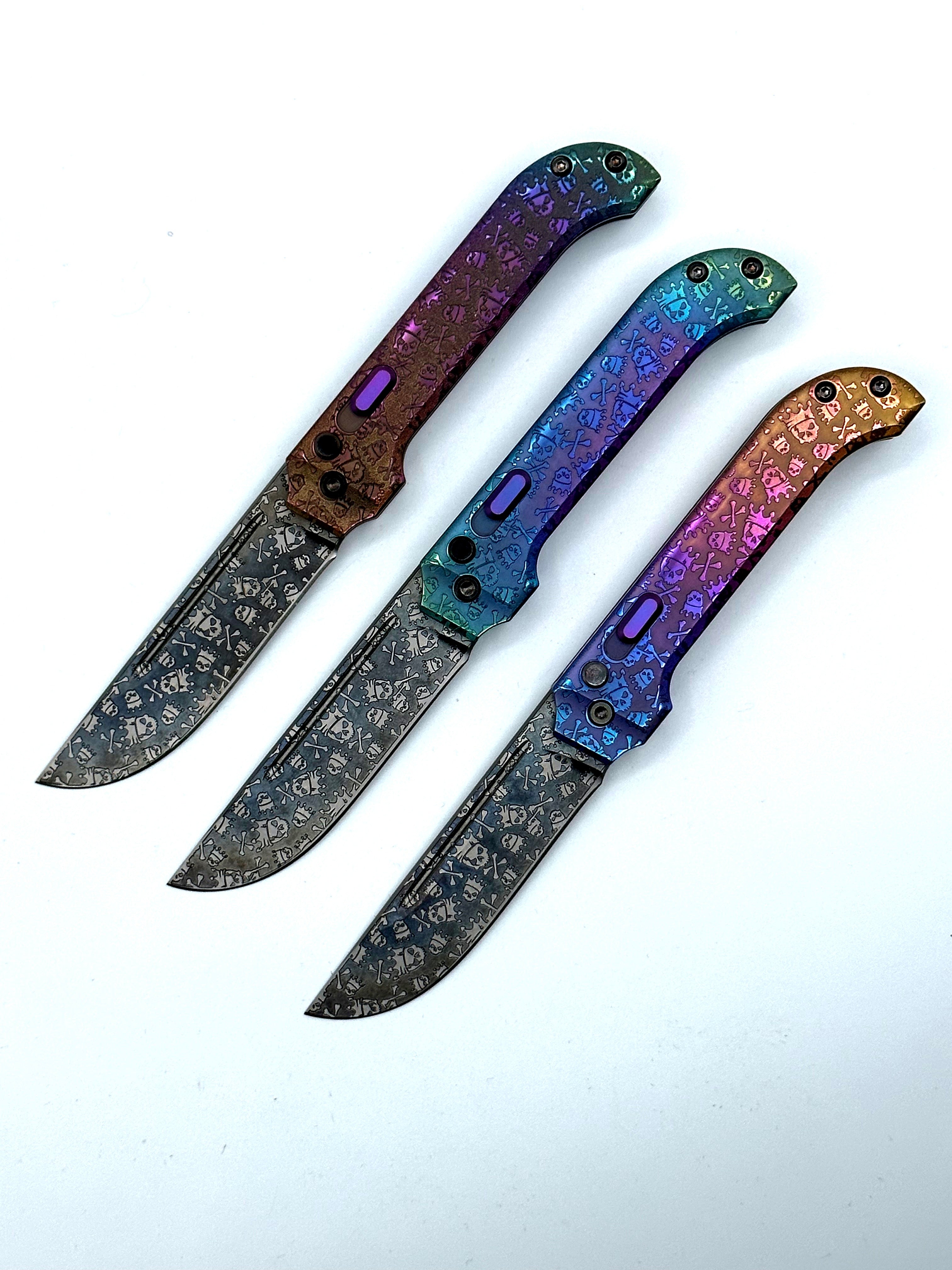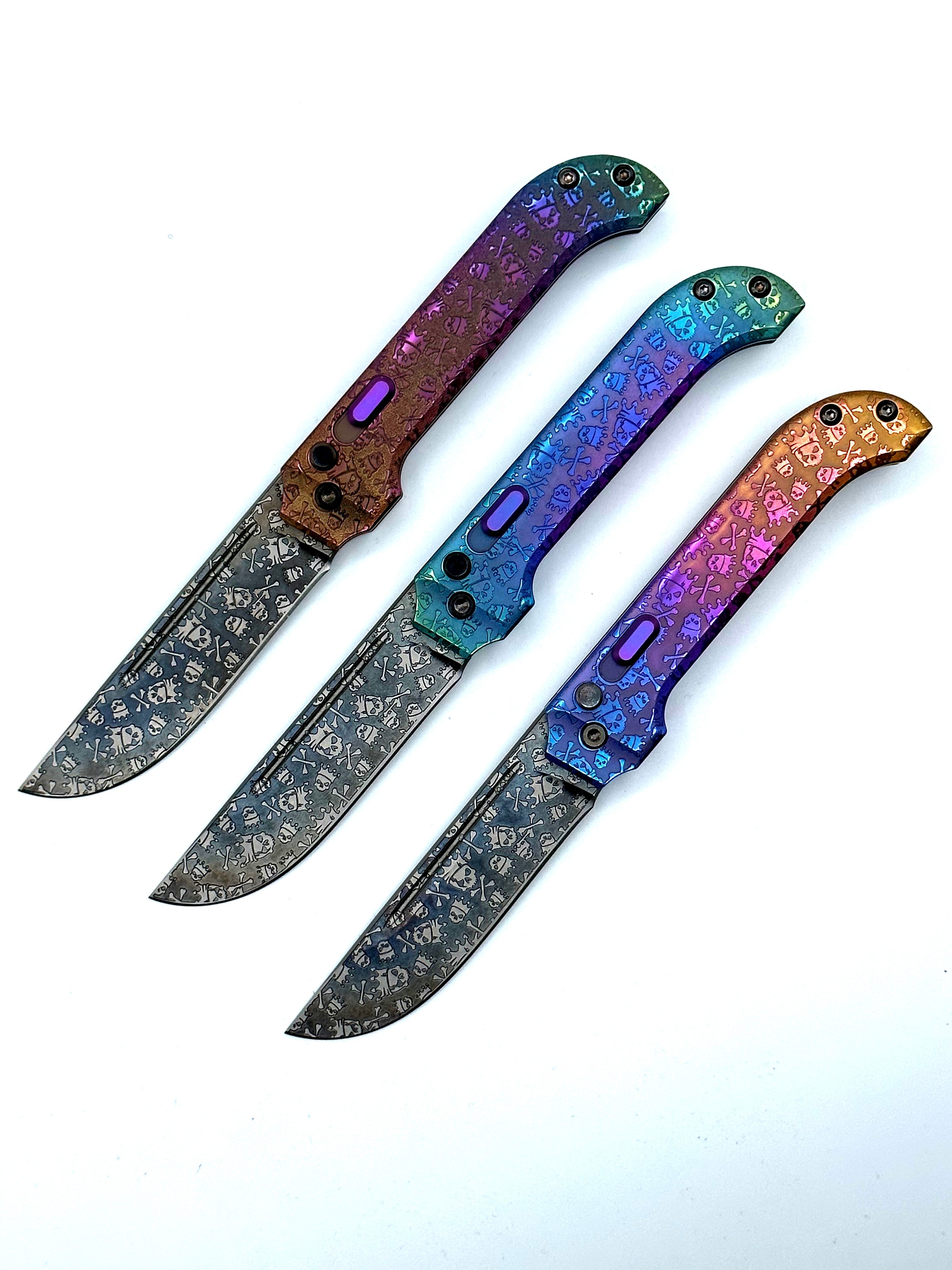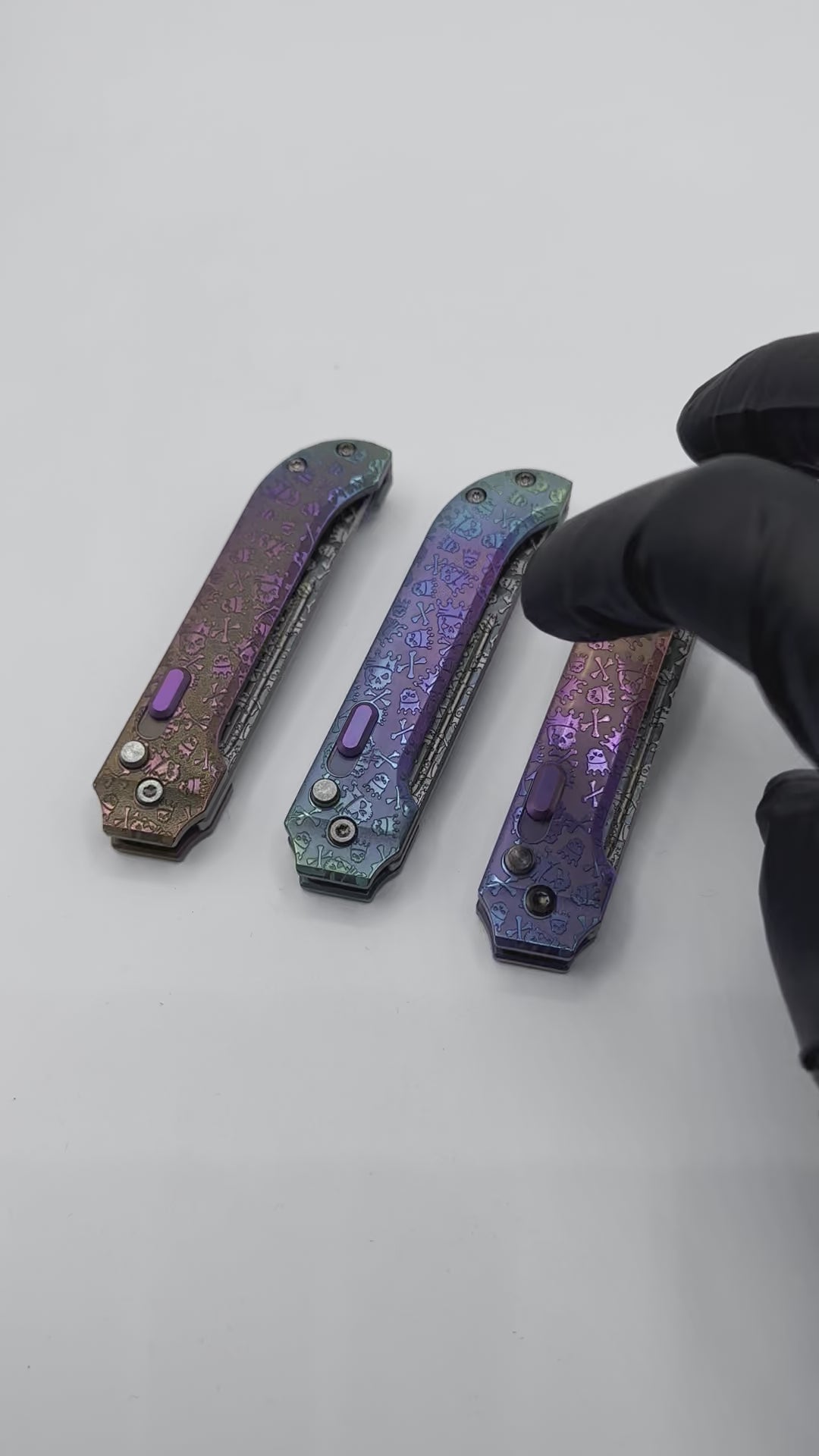 King Skull Katana XL
---
This custom designed Katana XL is a collaboration between Deborah Designs and Black Widow Knife Works. Both handles and blade are deep lasered with anodizing. Please follow corresponding letters in photos with each knife.  
The KatanaX~Auto is an exceptional EDC knife.  It has a Katana M390 blade with Grade 5 Titanium handles.  SM : OAL 5.11 in - Blade 2.52 in - Handle 2.725 in.  XL : OAL 6.55 in - Blade 3.26 in. – a blade that screams tactical and combat but with the Japanese clean elegant lines and pure harmony.  The Black is Diamond Plasm Coat.
Find a video of it in action on the D Rocket Design Instagram Page.
PLEASE RESPECT THE BLADE – THIS IS NOT A TOY.  Military and Emergency organizations welcome large groups and special orders.
***You must be 18 years of age to order this and it is up to the buyer to know the knife laws in their state, country, or community.  No refunds will be given if any breaking of local laws ends up confiscating the Automatic.  Have been QC'ed – no refunds will be given unless there was damage in delivery.***