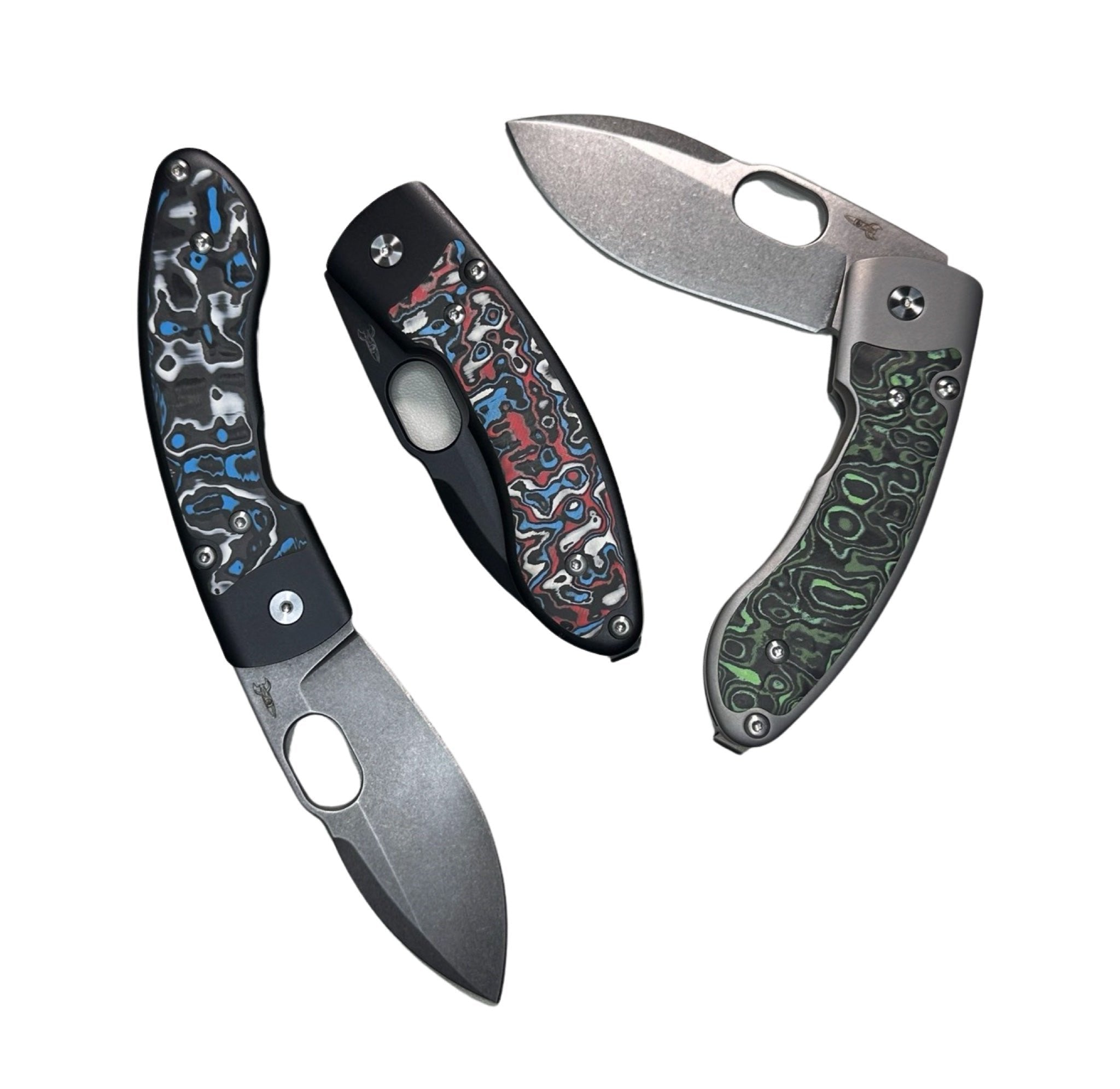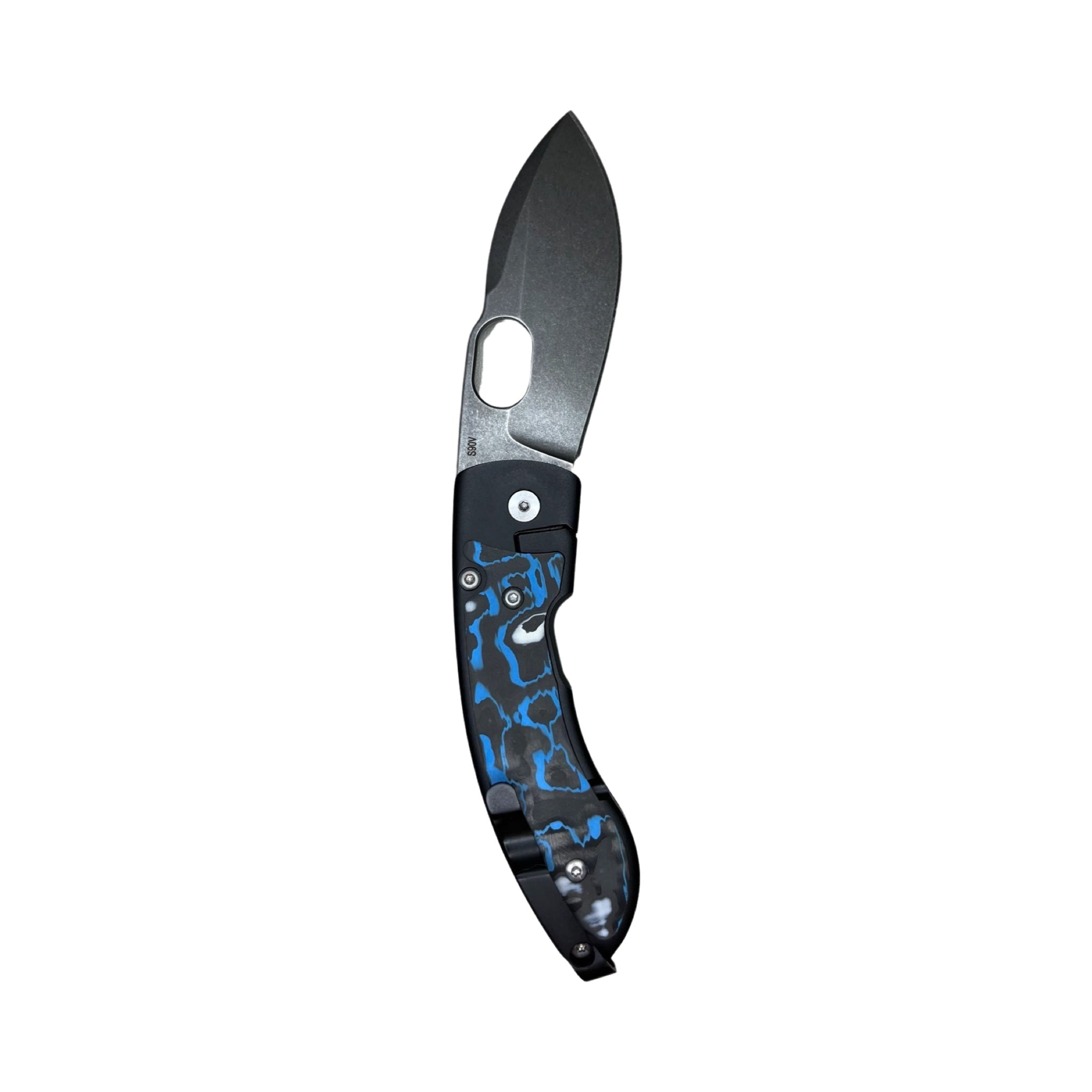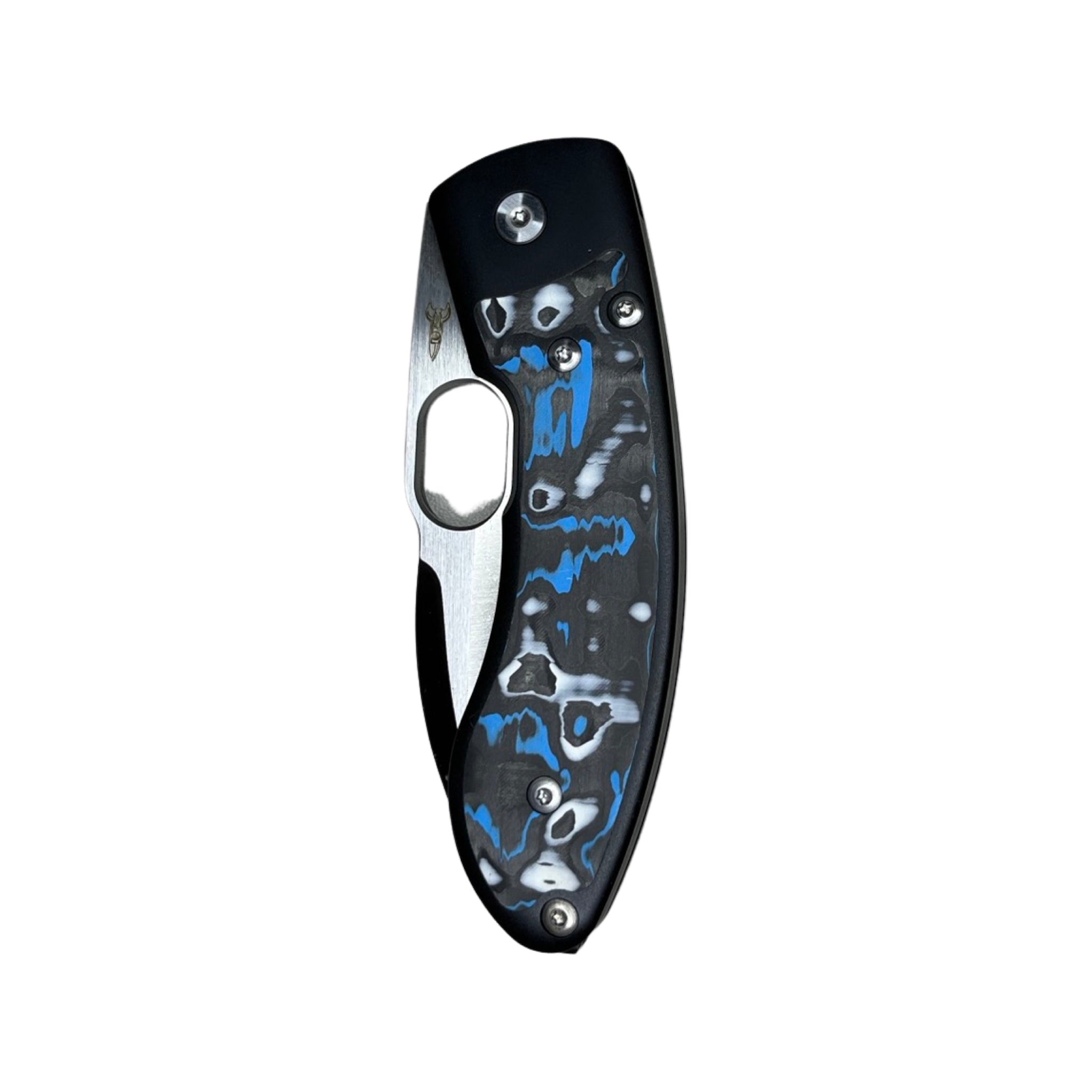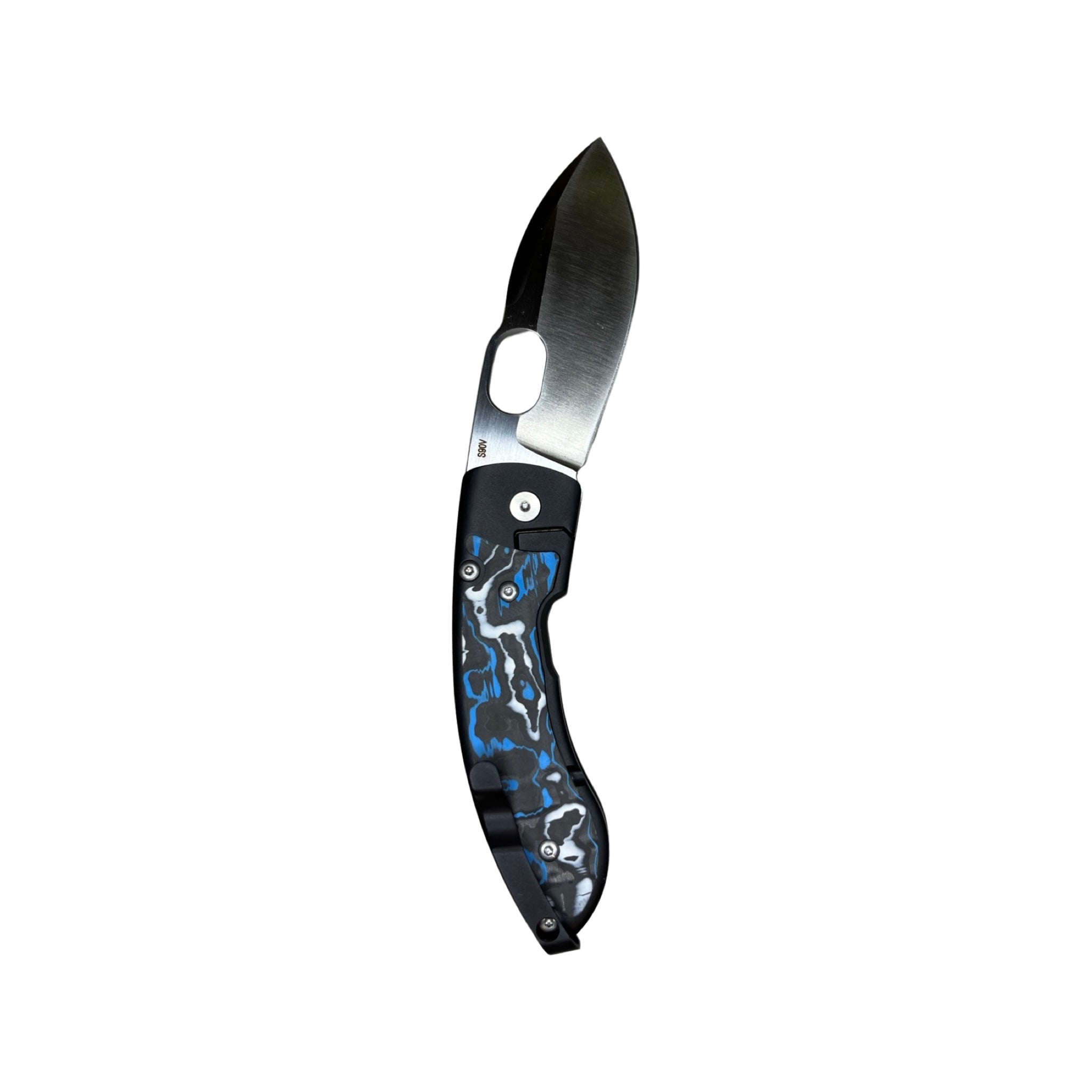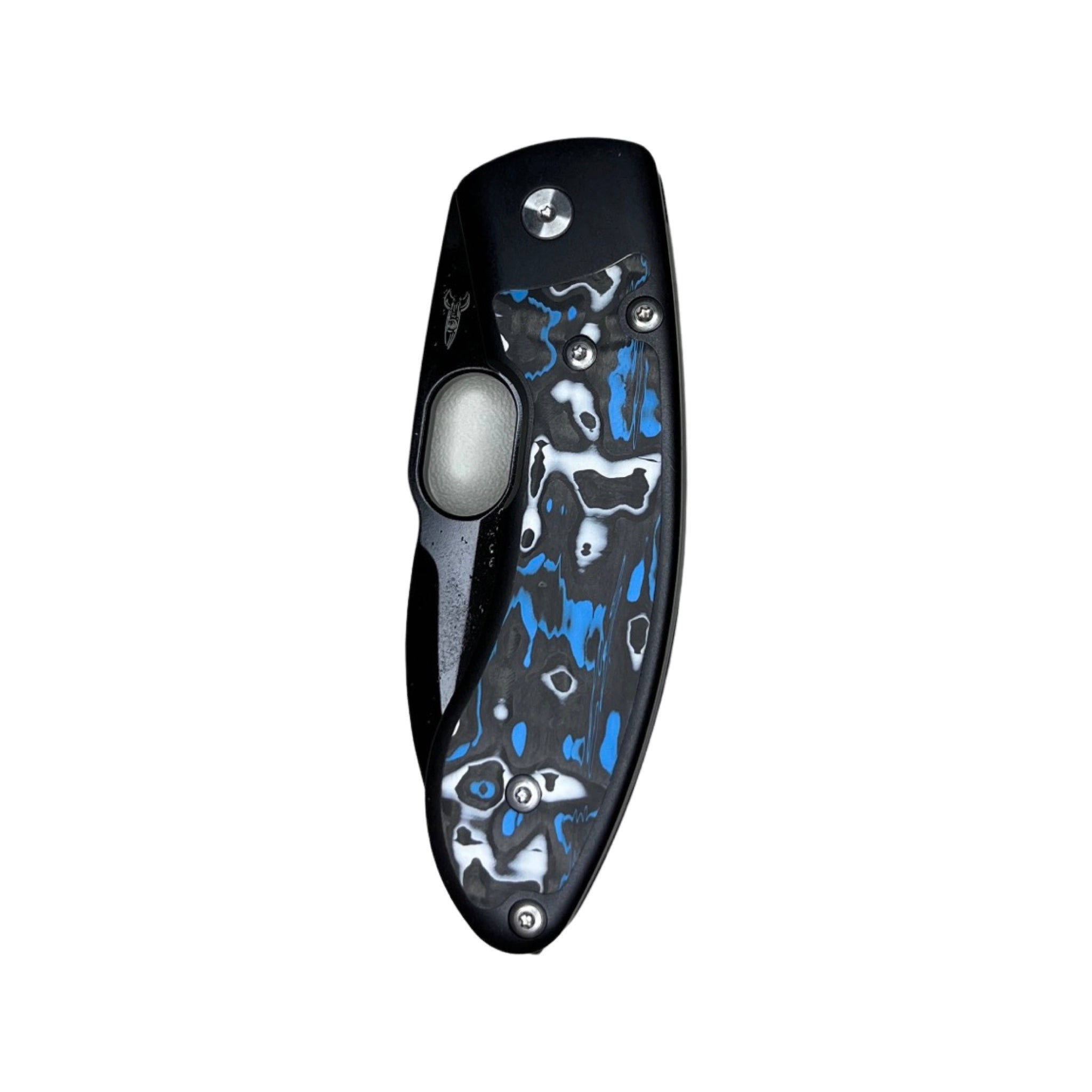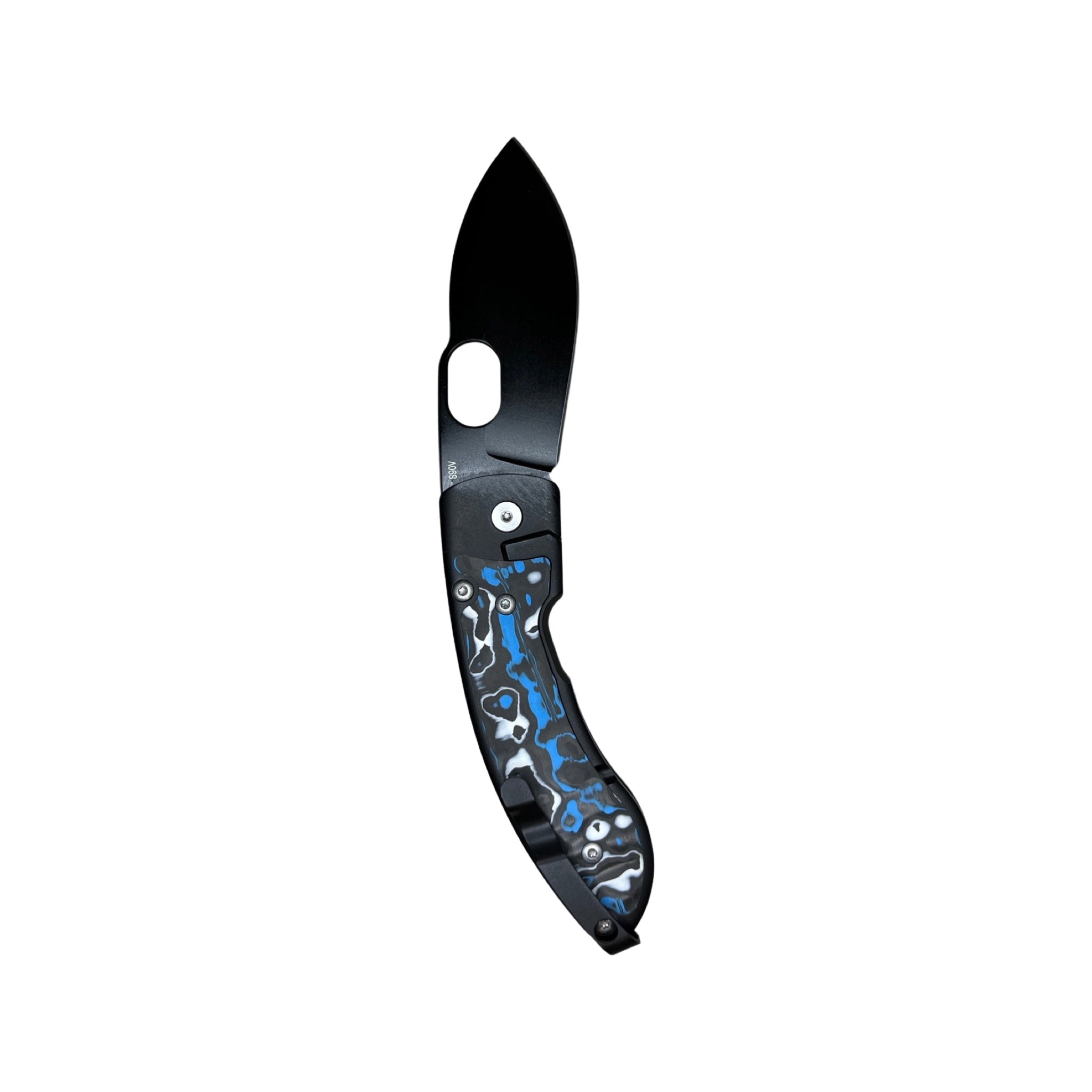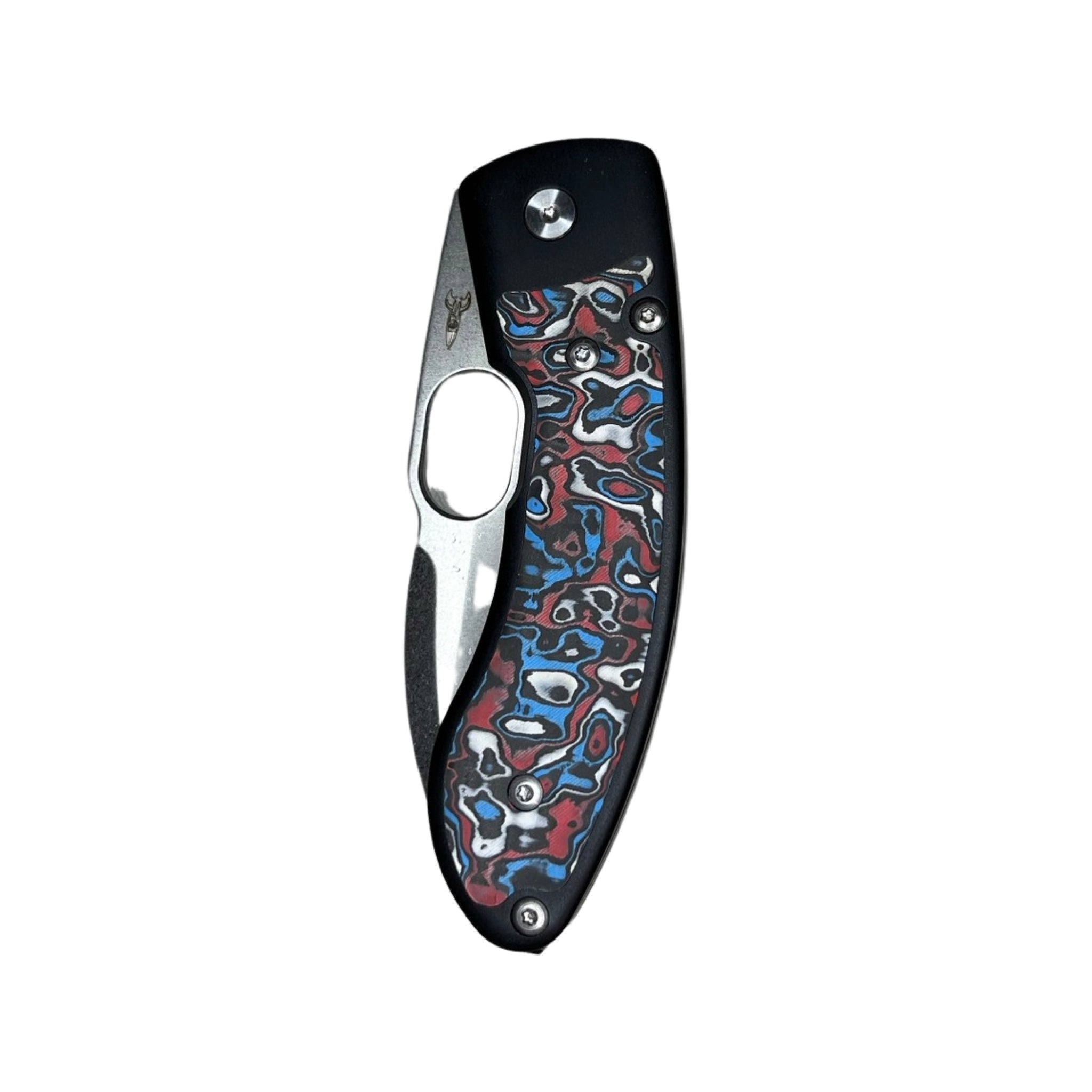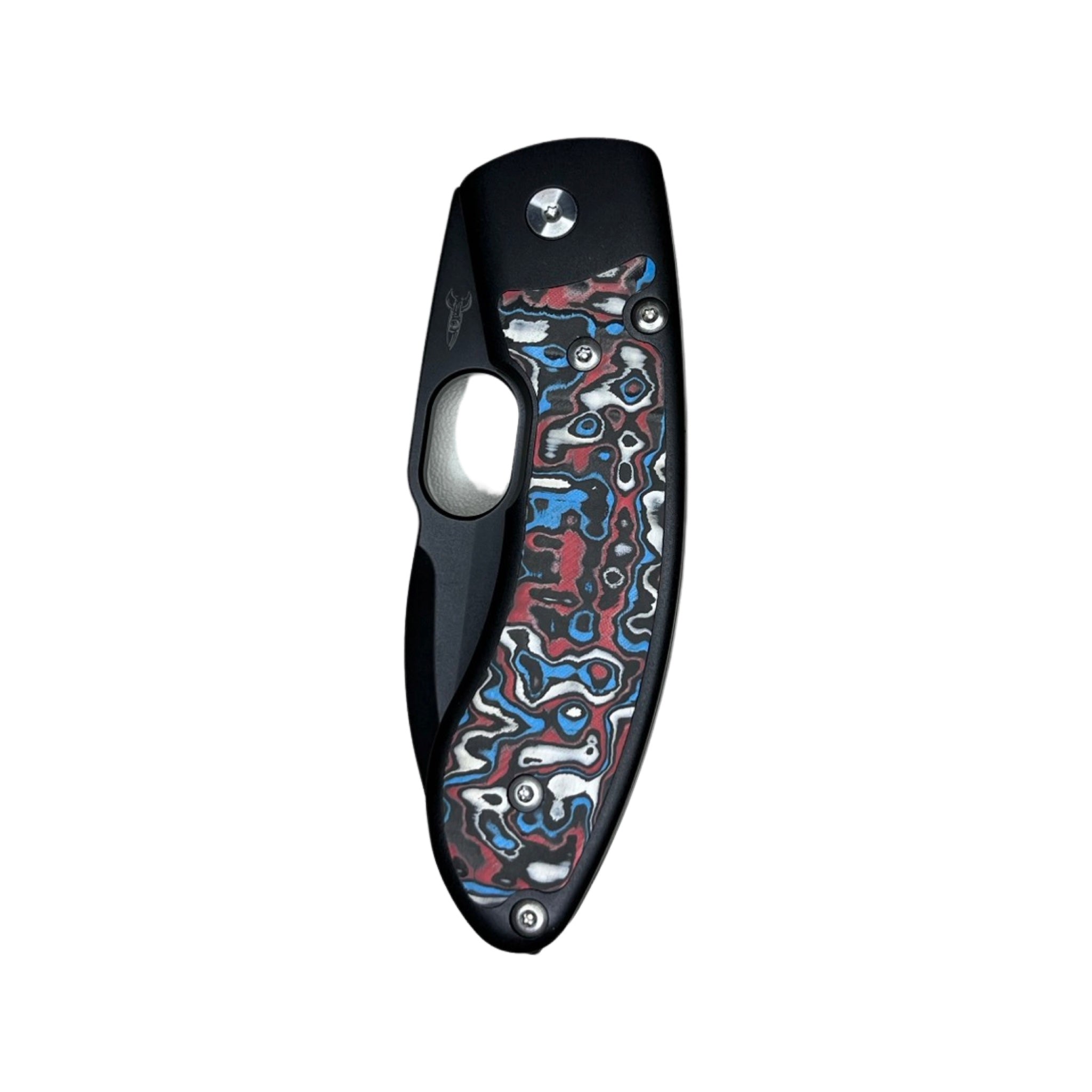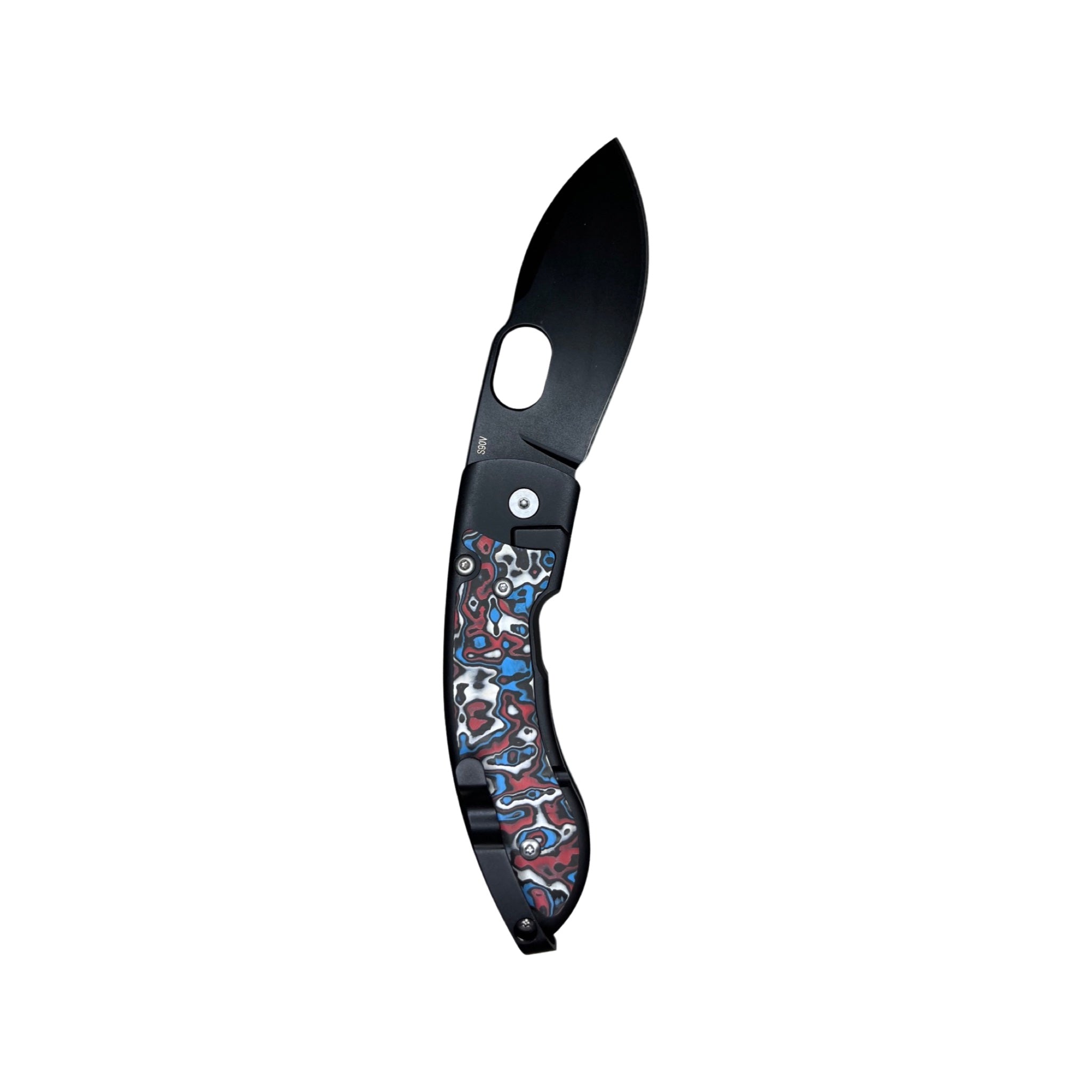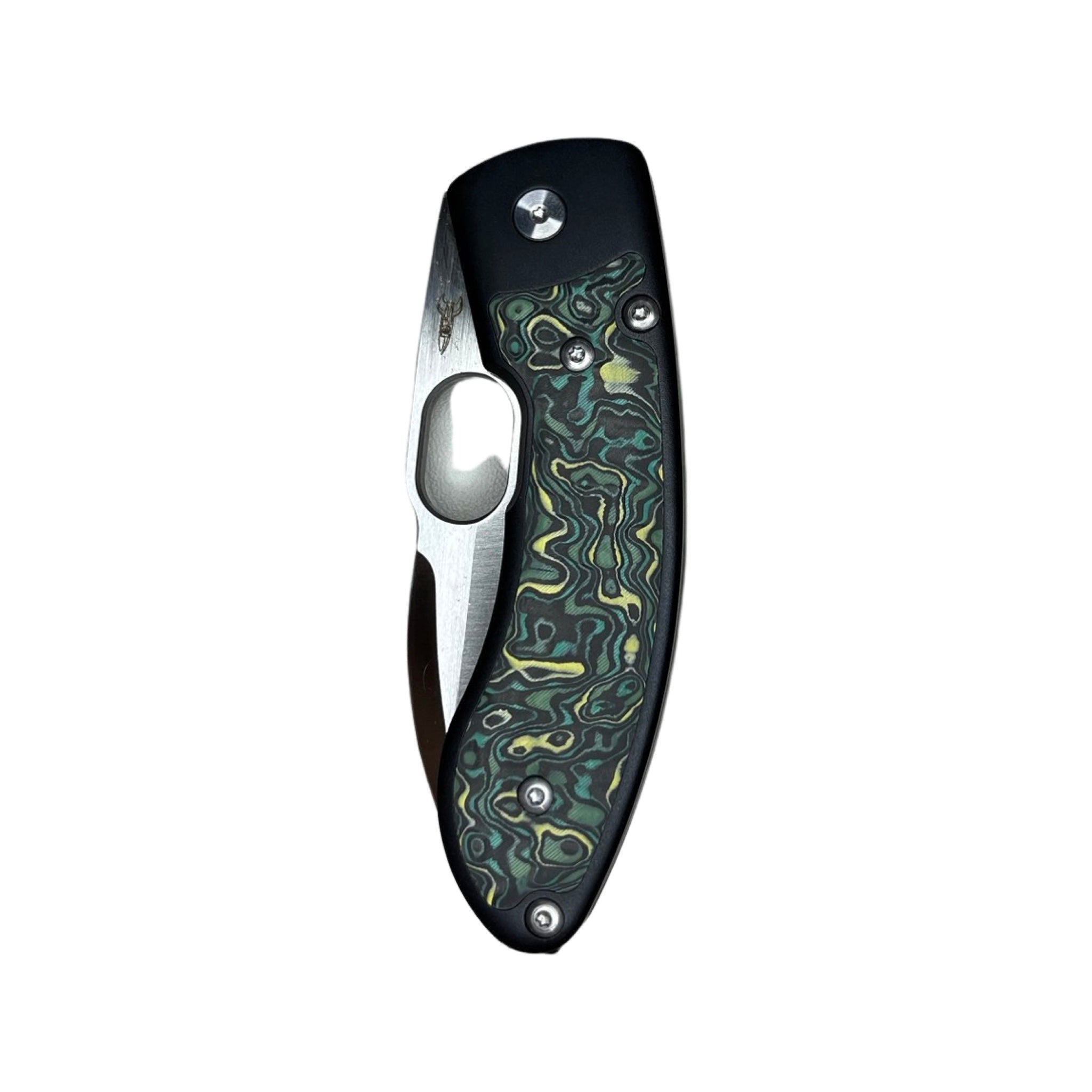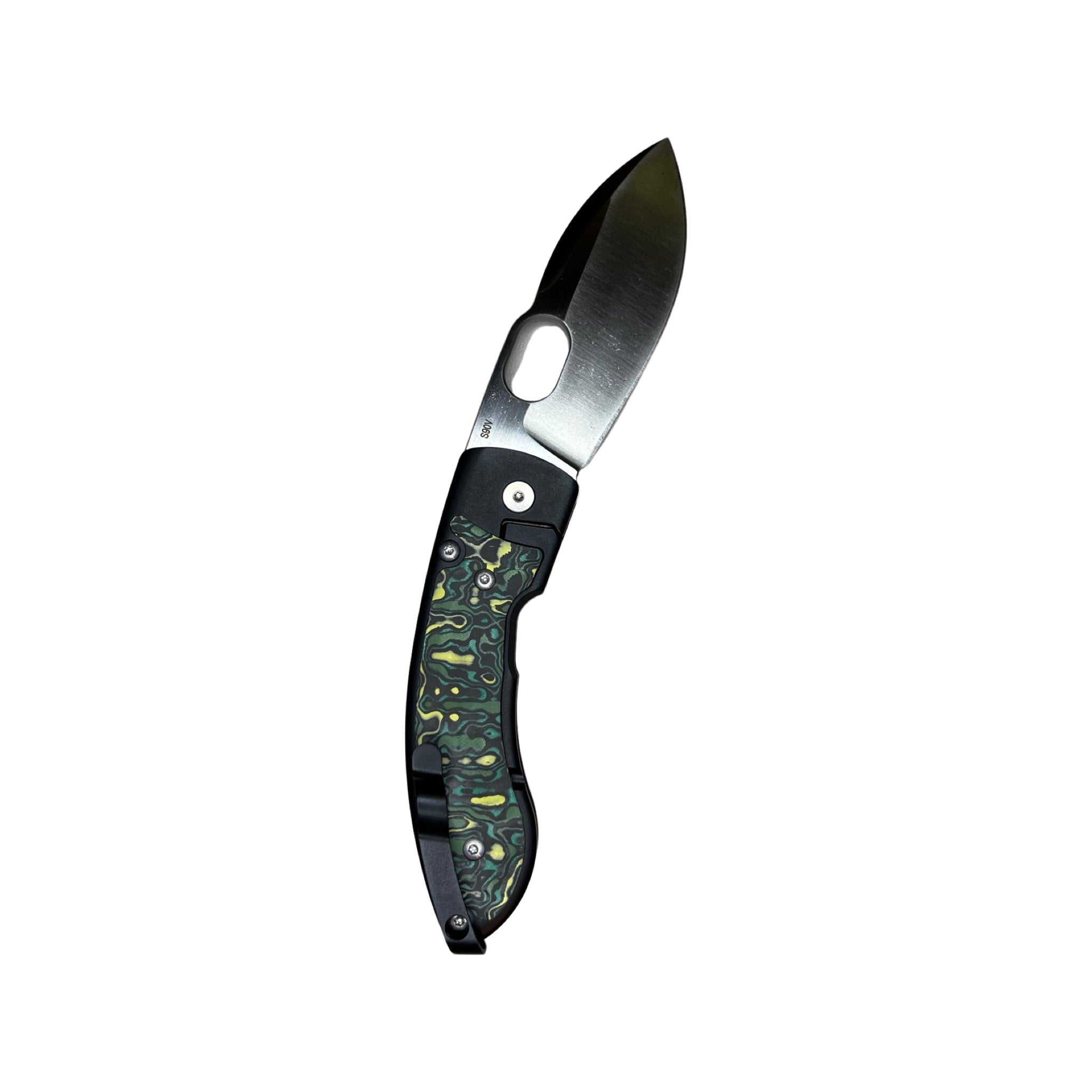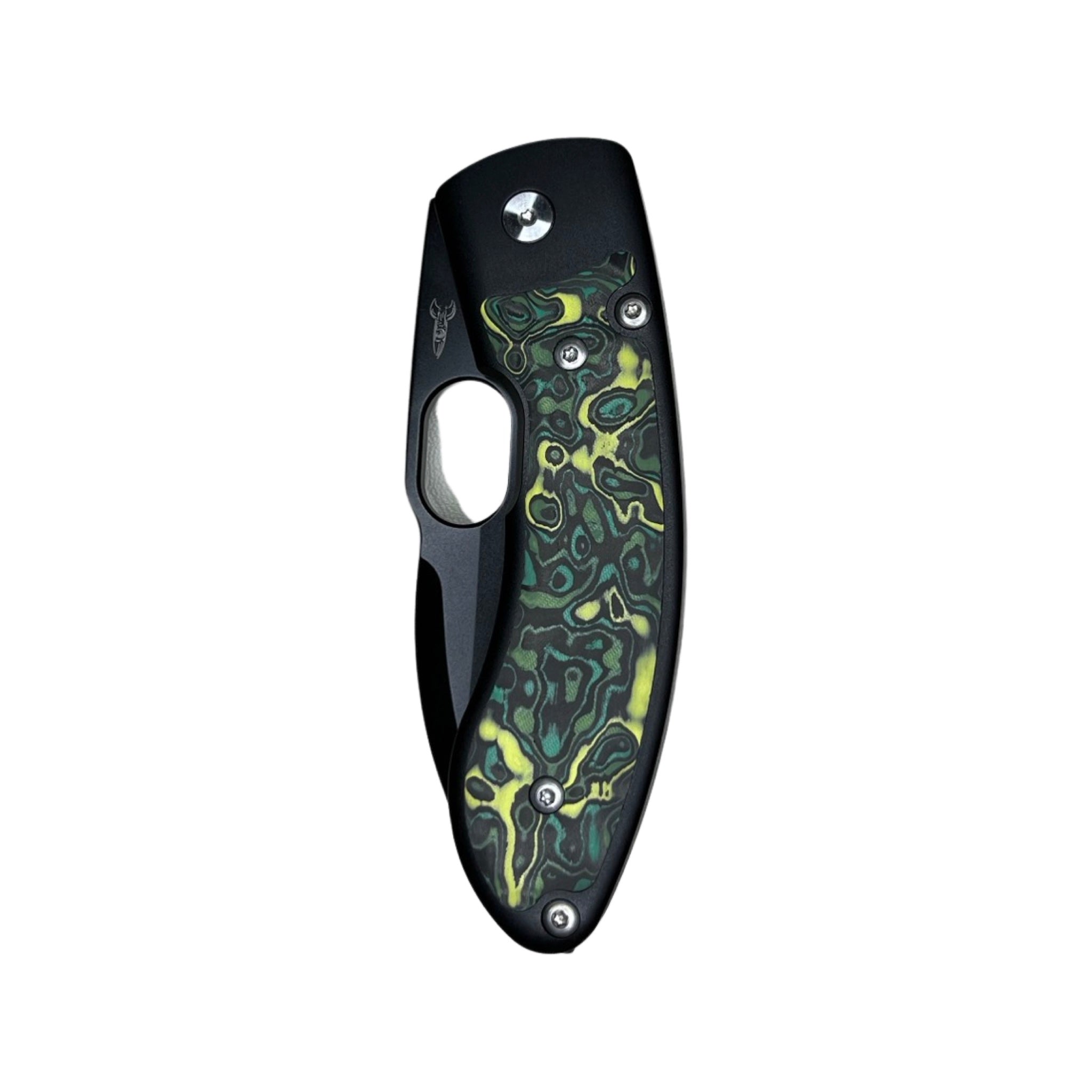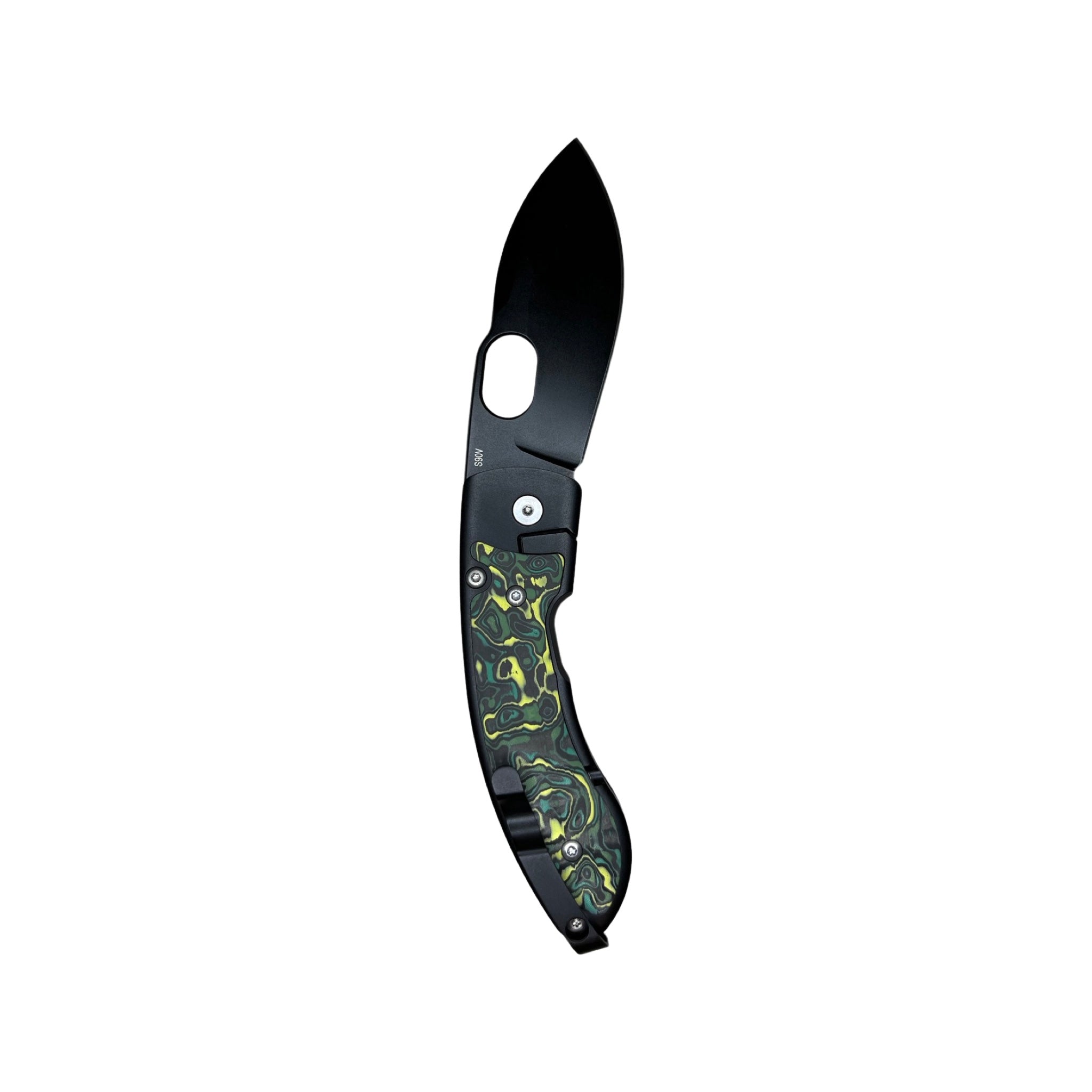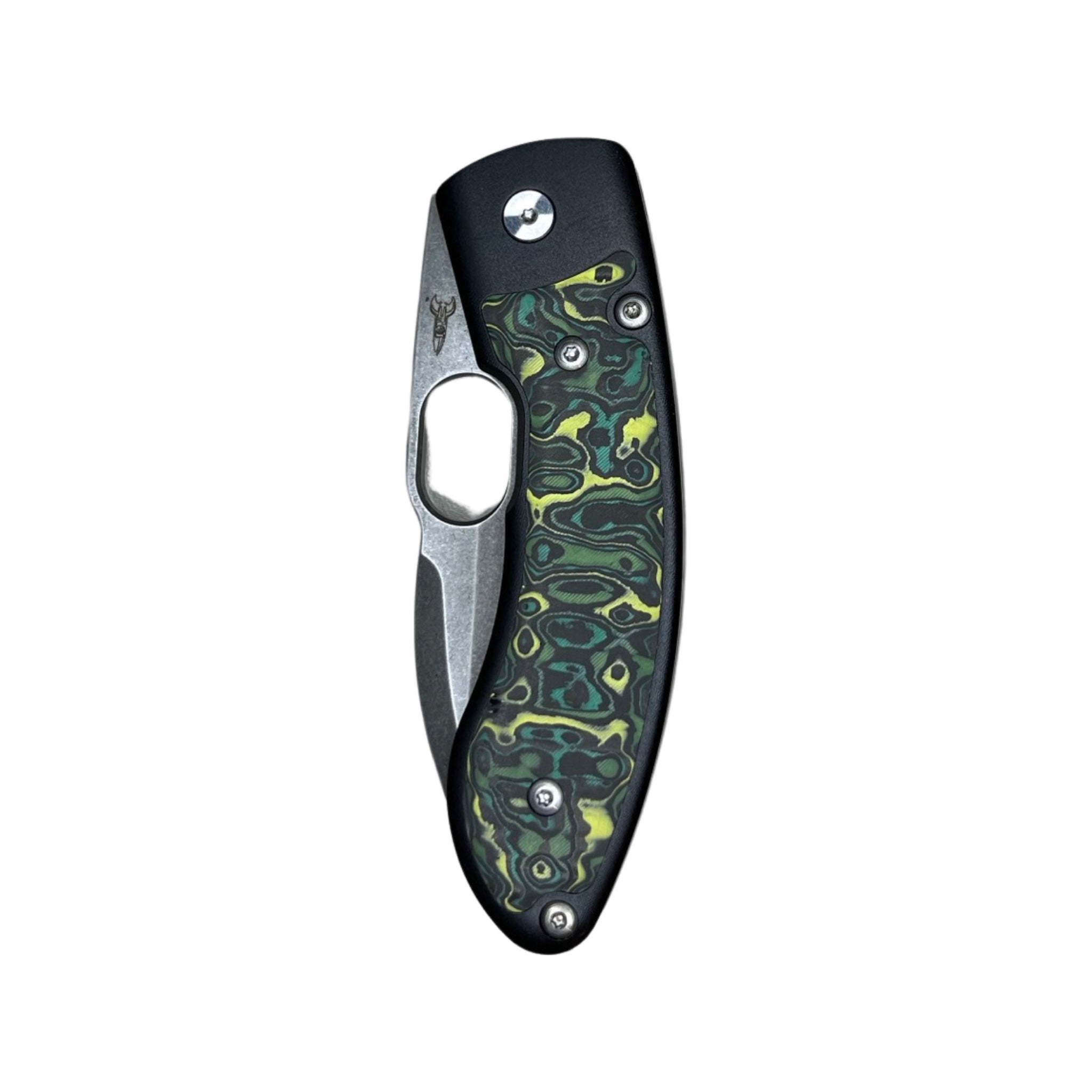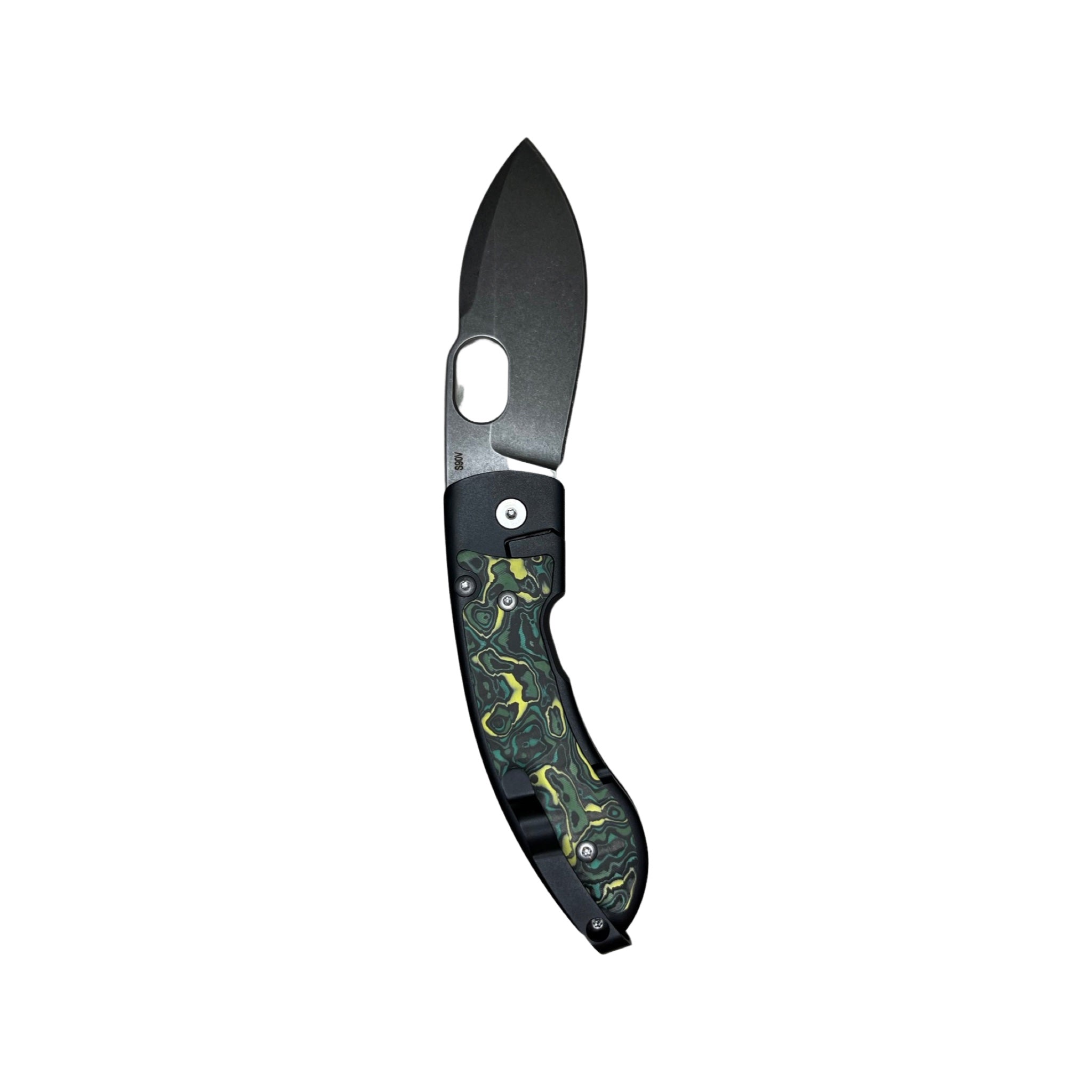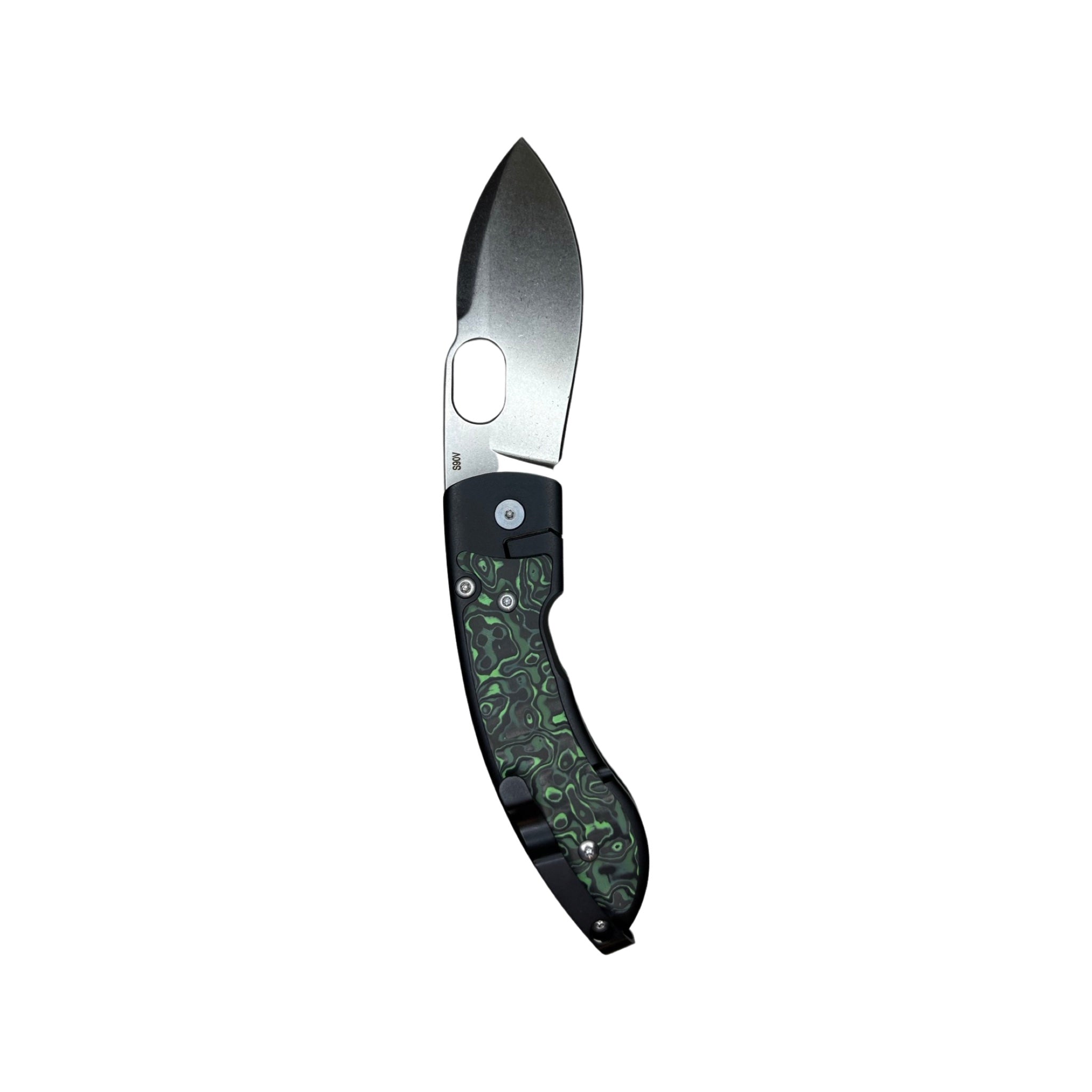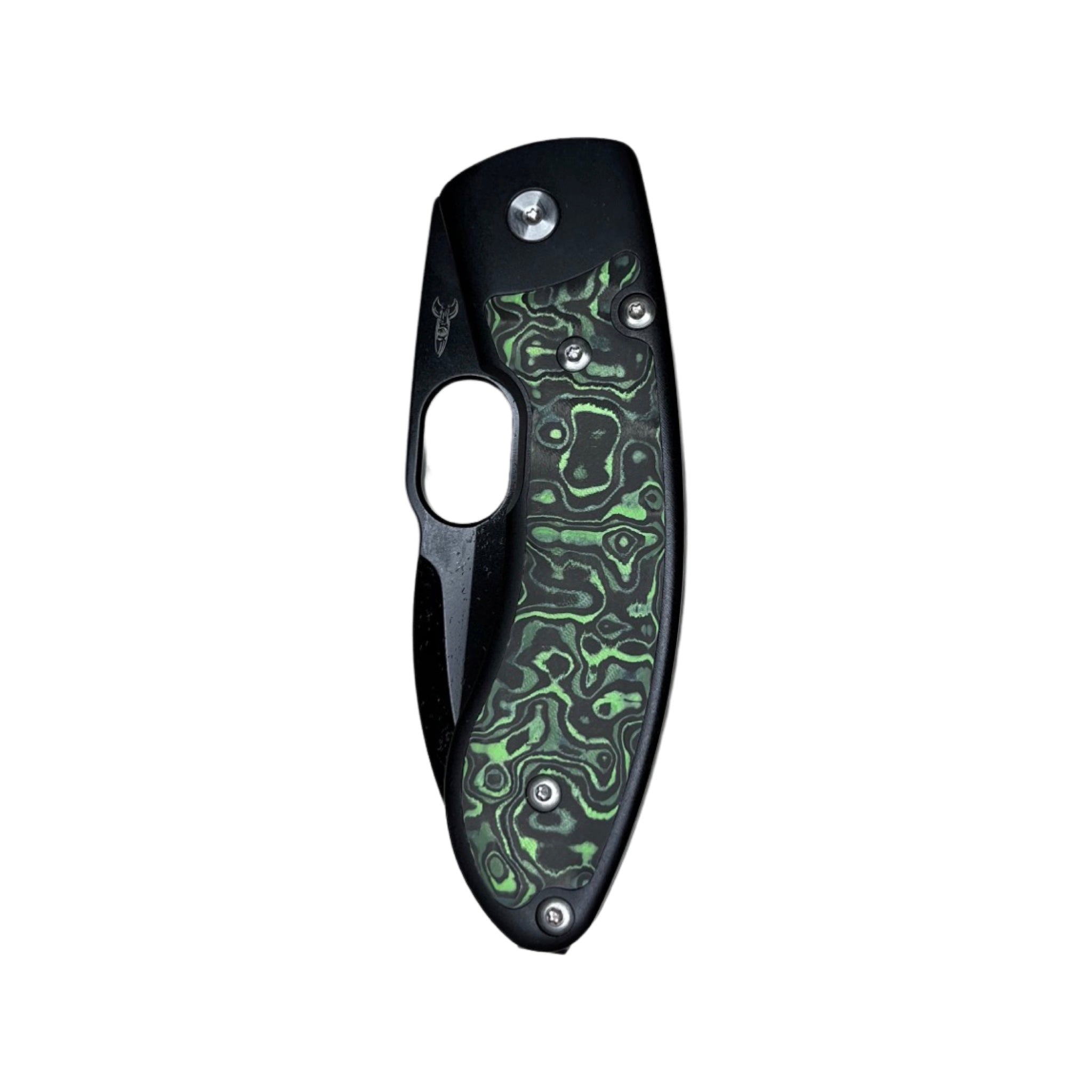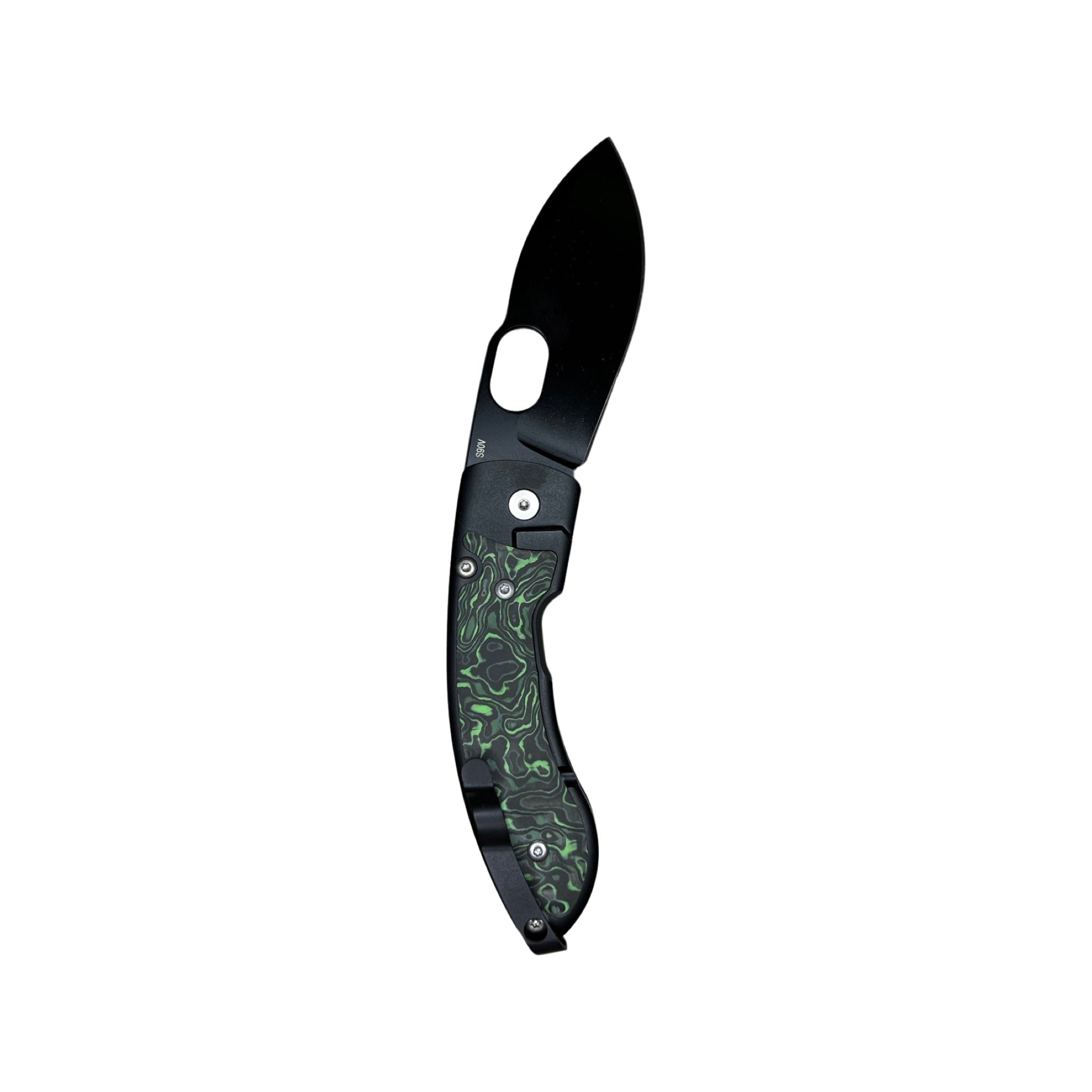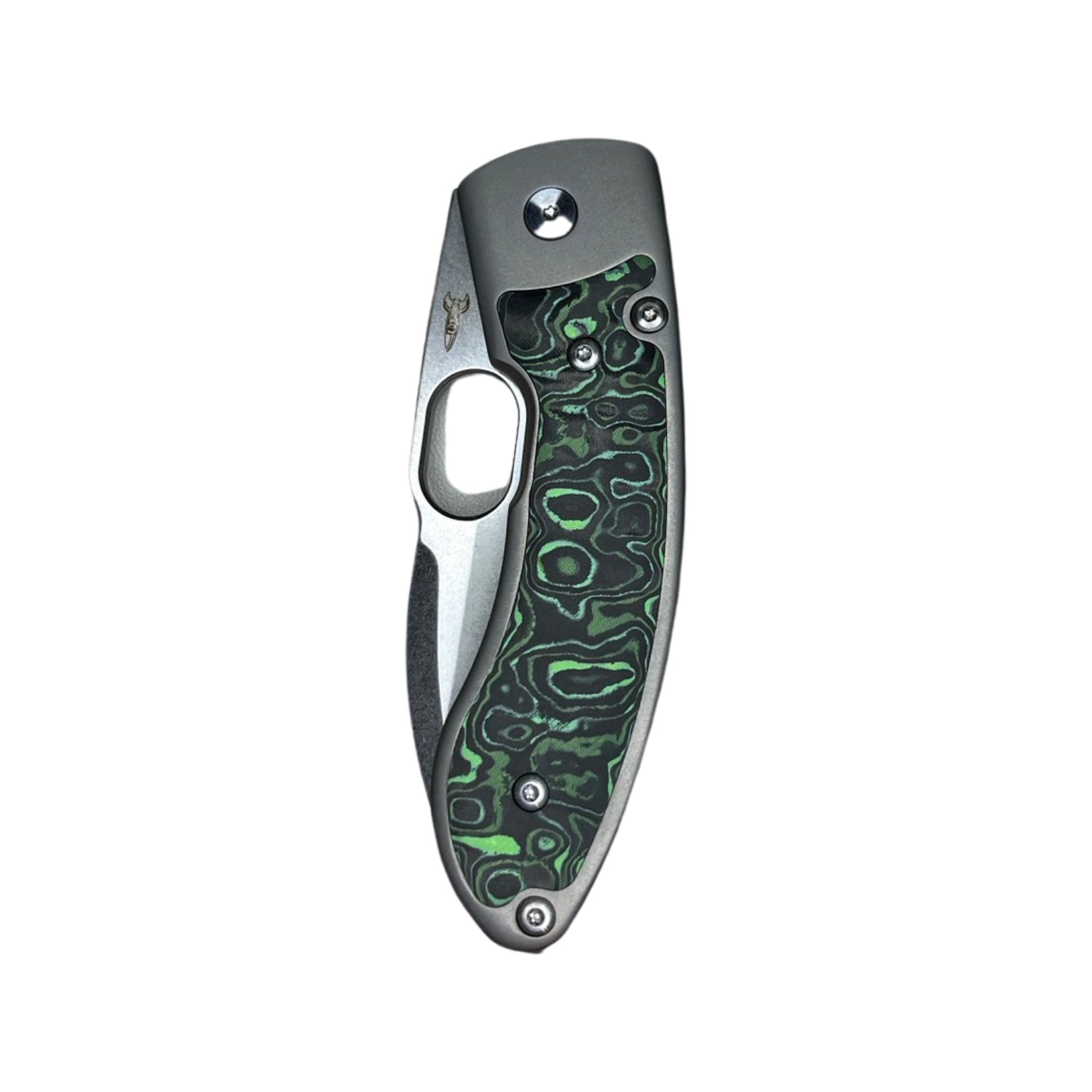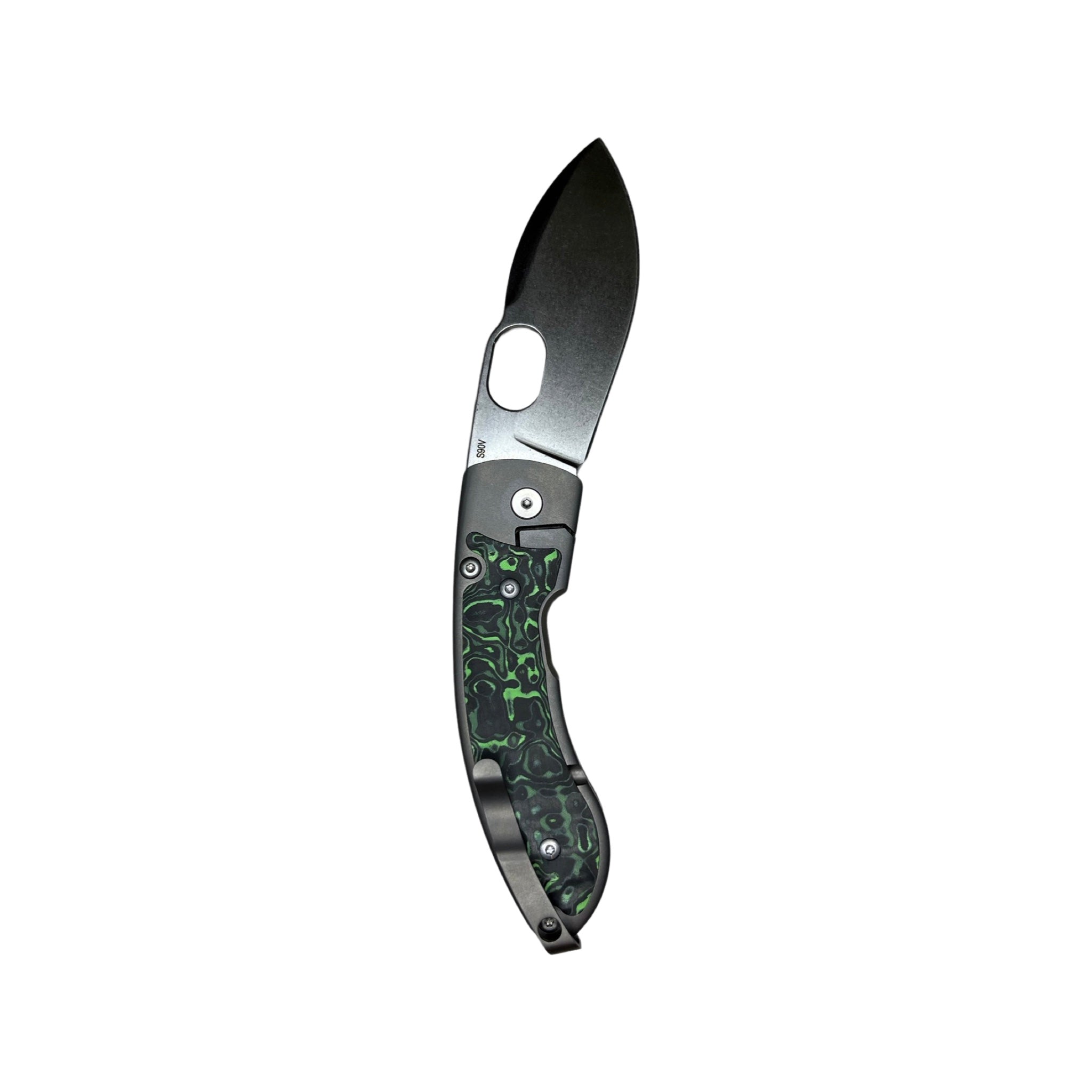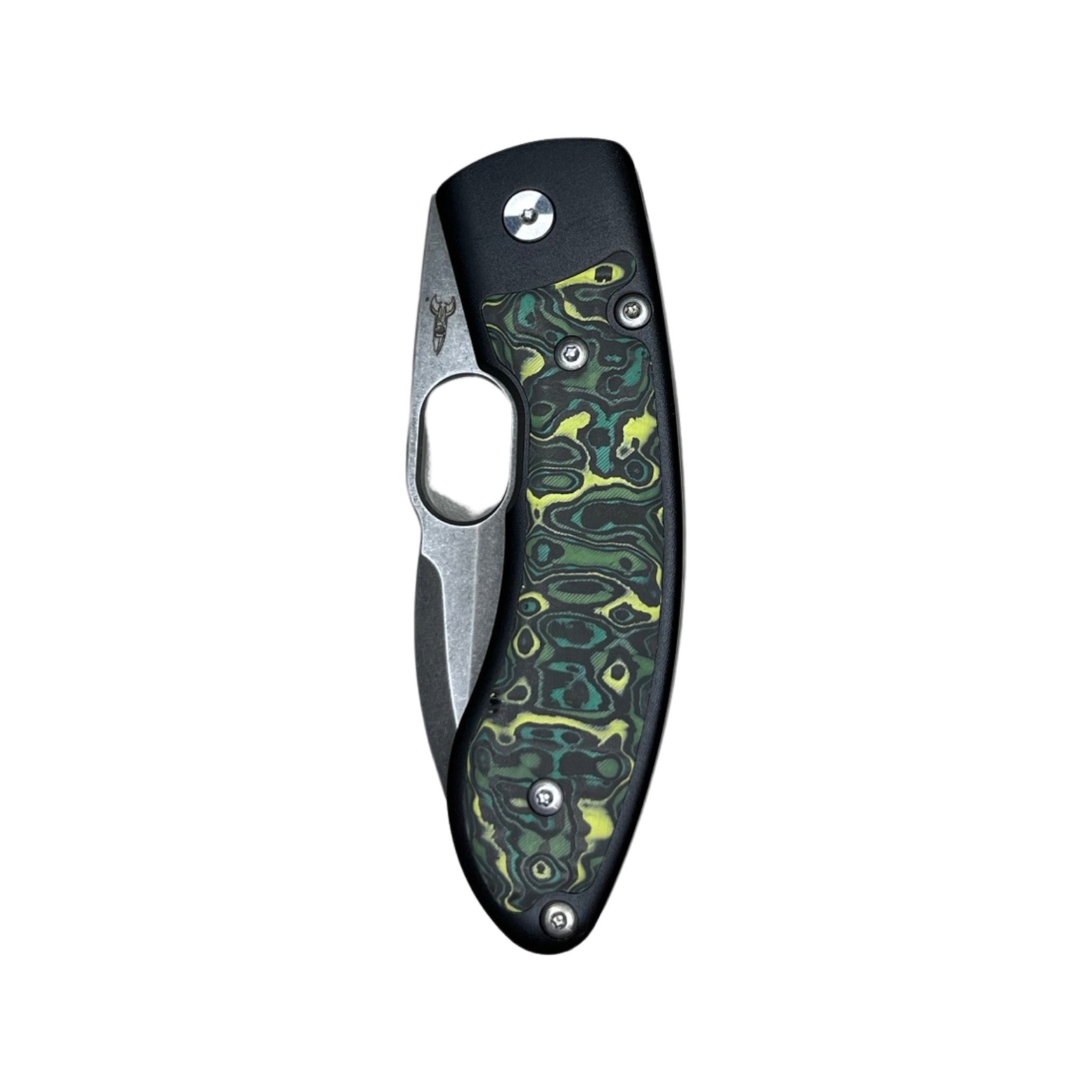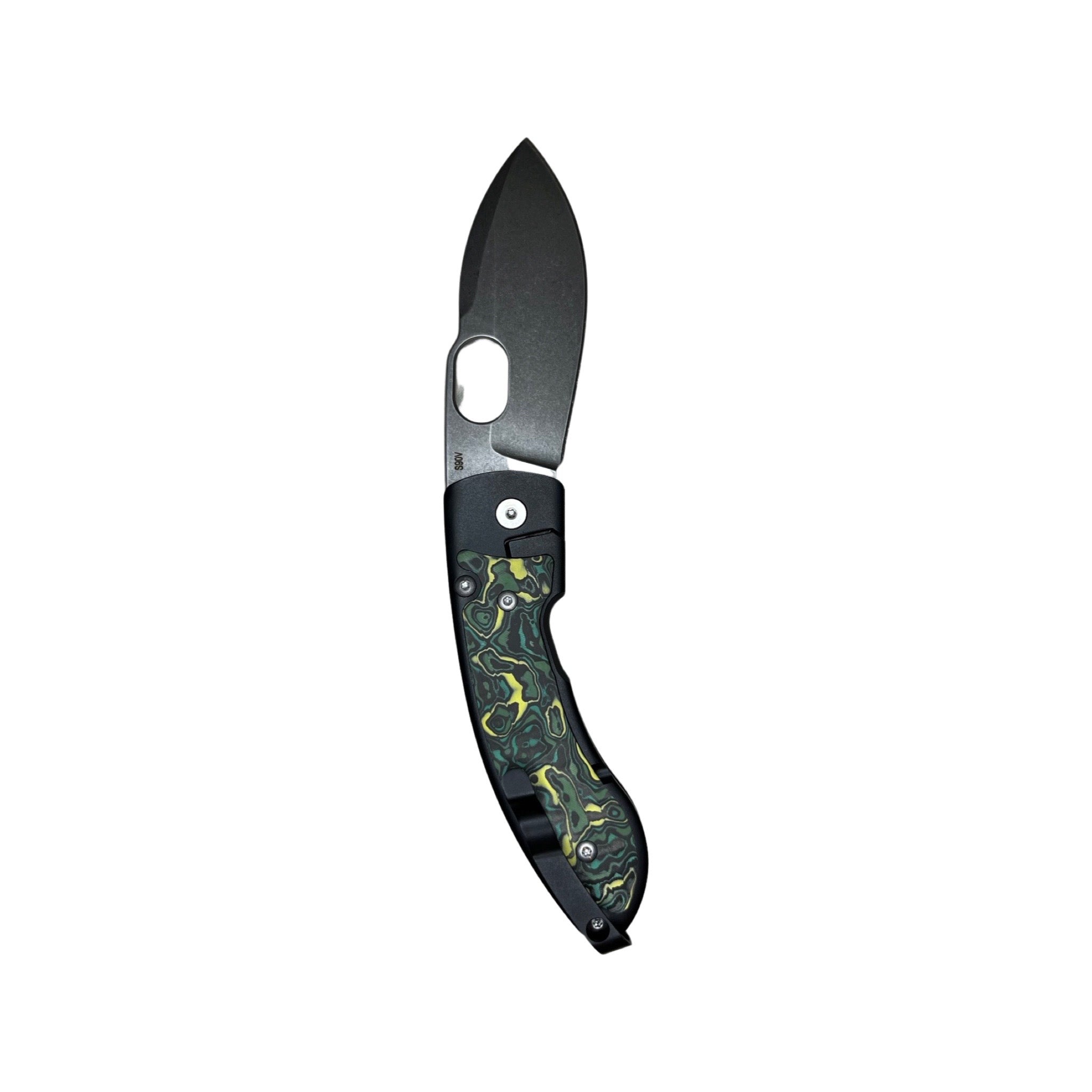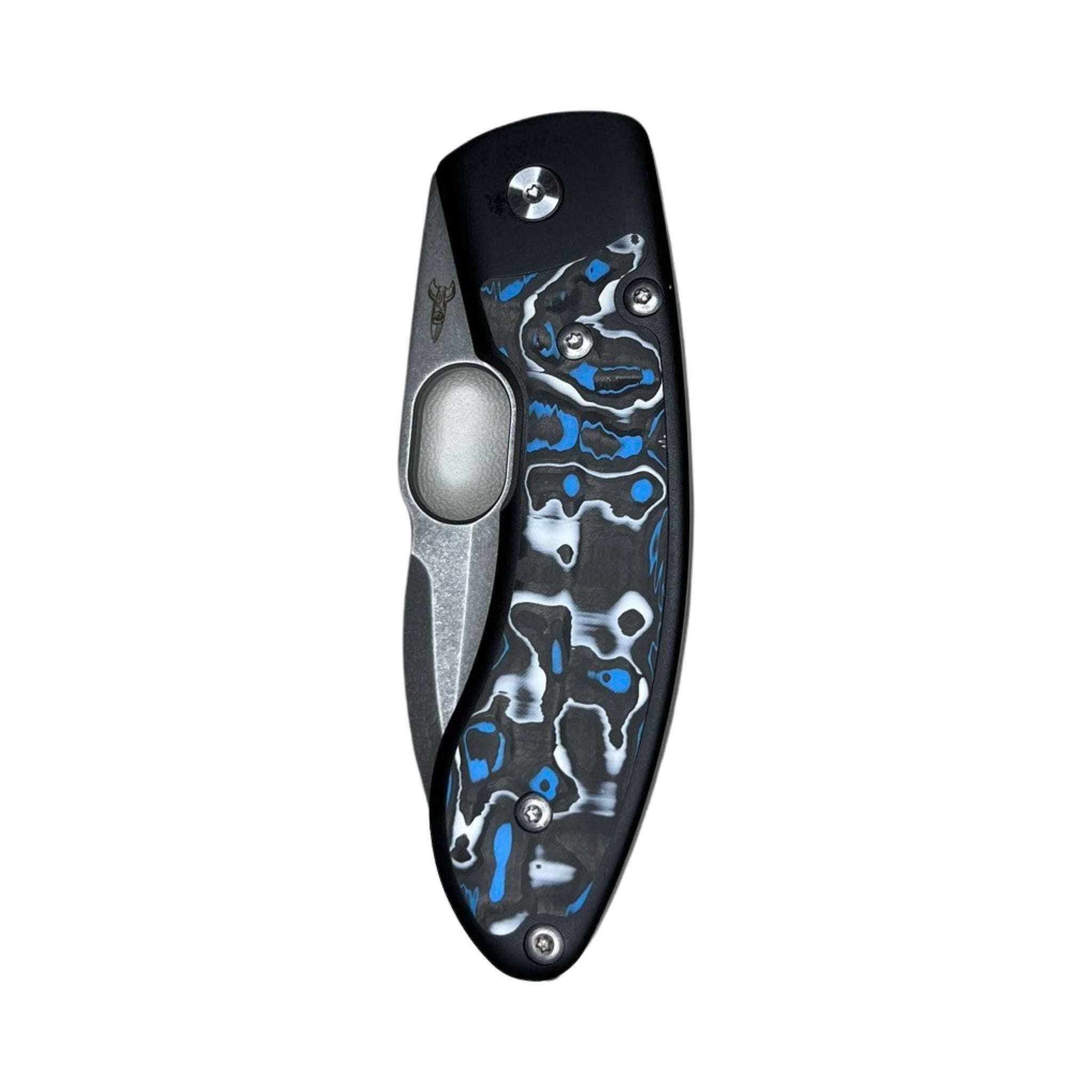 Lum Leaf Folder
---
Presenting the Lum Leaf Folder: an EDC masterpiece that seamlessly merges precision with style. Crafted for versatility, its leaf-shaped S90V blade guarantees lasting sharpness and resilience. The Grade 5 Titanium handles provide strength and comfort, enhanced by an elegant inlay. It's a fusion of function and aesthetics. With a blade designed for both finesse and combat, the Lum Leaf Folder is the ultimate statement of excellence.

The versions that are available to cater to your preferences: 

OAL 6.5 in - Blade 3 in - Handle 3.5 in.

 
Curious to see it in action? Check out the D Rocket Design Instagram Page for a demonstration of its capabilities.


***However, please remember that the Lum Leaf Folder  is not a toy and should be handled with respect and care. It is only available for purchase to individuals aged 18 and above. We also strongly advise buyers to be aware of and adhere to knife laws in their respective state, country, or community to avoid any legal complications. Refunds will not be issued if local laws result in the confiscation of the Automatic. In the unlikely event of any damage during delivery, please reach out to us, and we will promptly address the issue.***