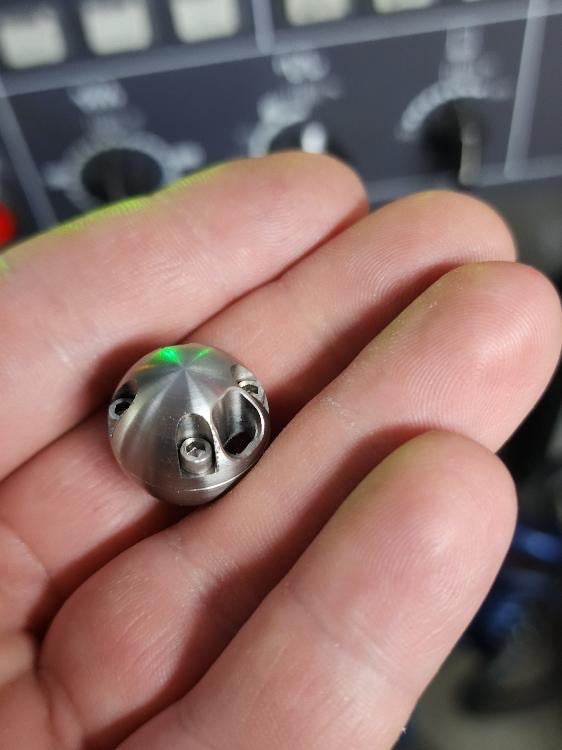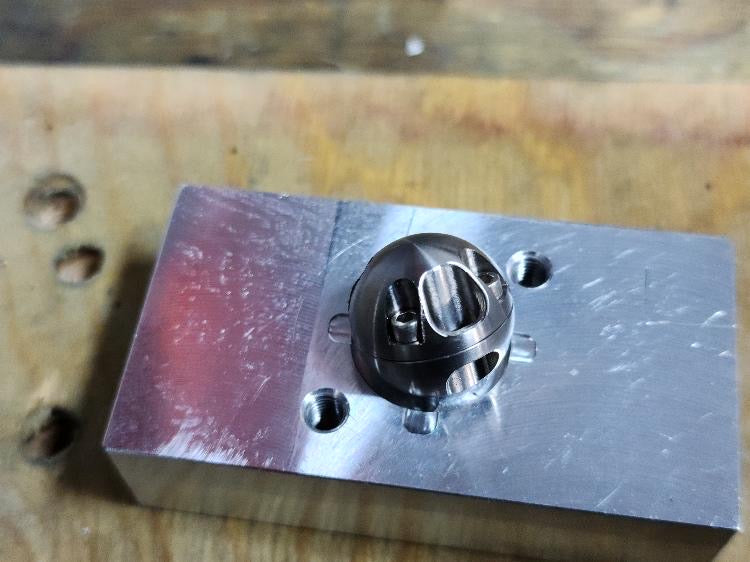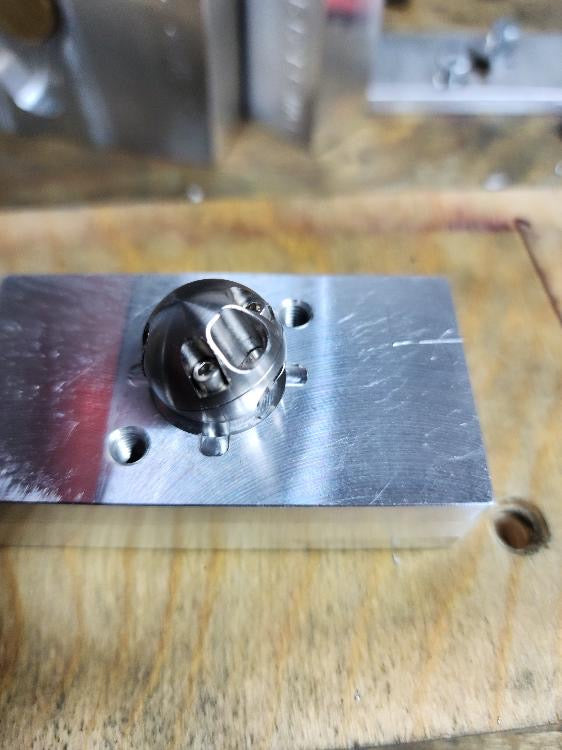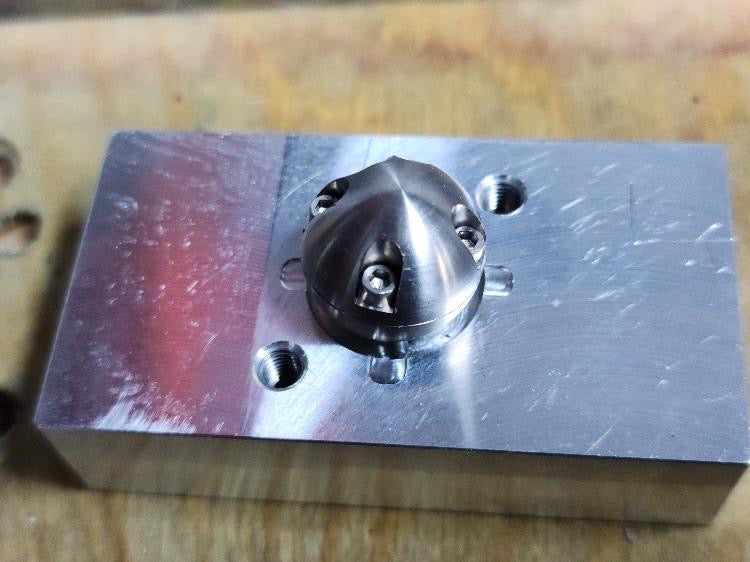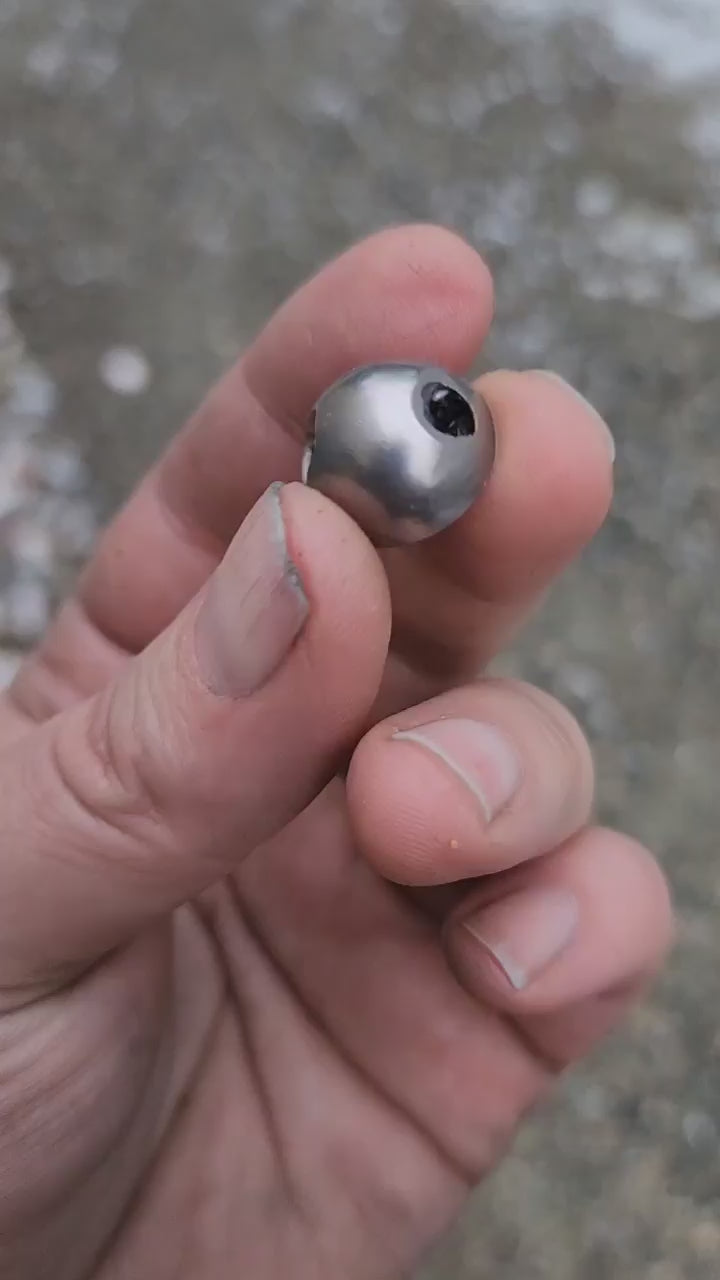 Memory Sphere - Preorder
---
My mother died this year and wanted to create something to hold her close - a worry stone  - a memory sphere.  Those who have lost a loved one I believe can relate.
I spoke to Jordy of FocusWorks who also loss his father recently and since we were designing flashlights together it created another path - a glimmer of an idea.  Titanium was the perfect material - non corrosive - strong - light - and elegant. 
I hope this small design will make your path through grief easier.
Like most things I design and make the complexity's of this build is hidden in its simplicity.  You can make it into a keychain or necklace or just let it roll around in your pocket - so you have them close and it reminds you of the brightness they brought to your life.
Jordy said it would take him a month to make but we are shooting for before Christmas.