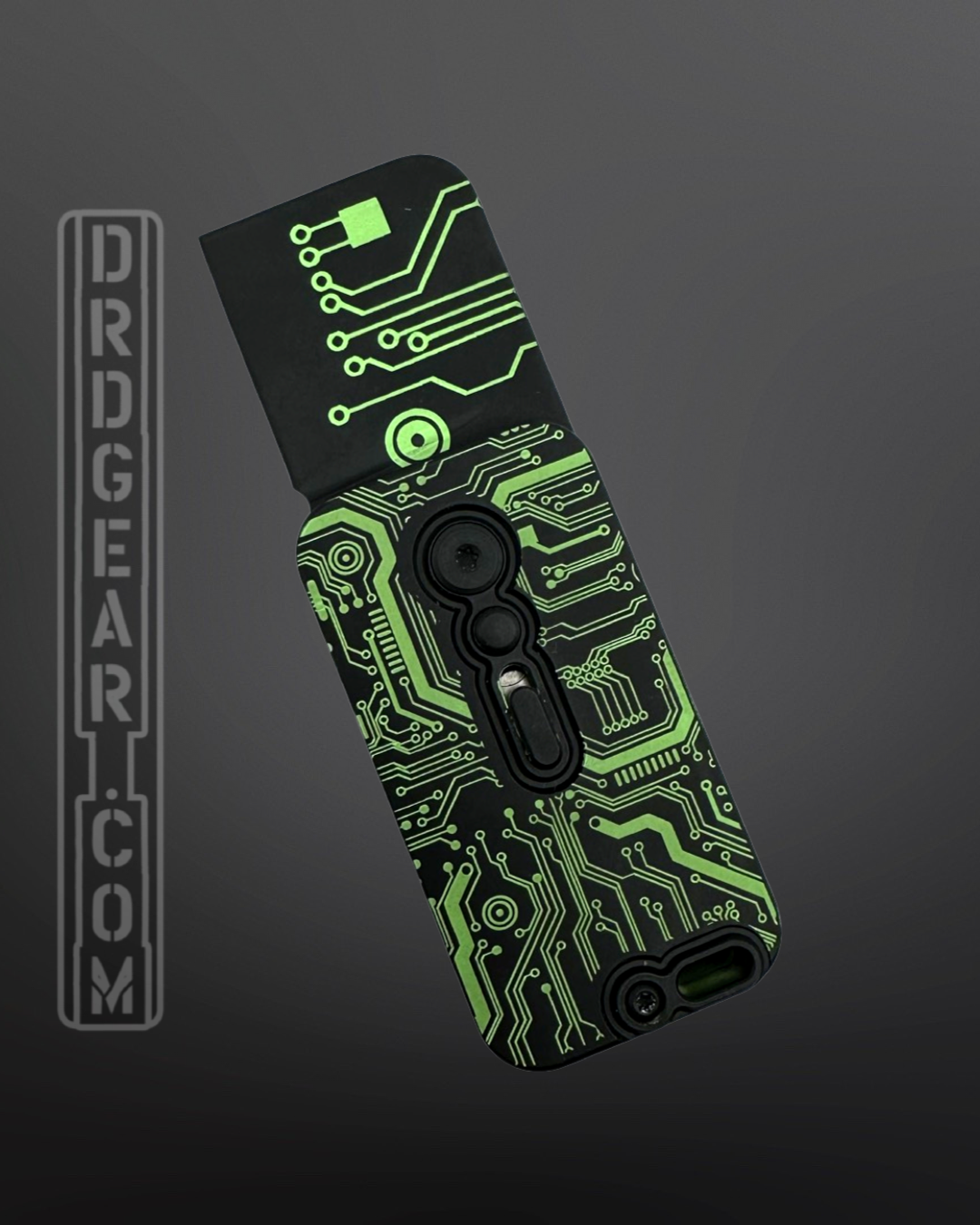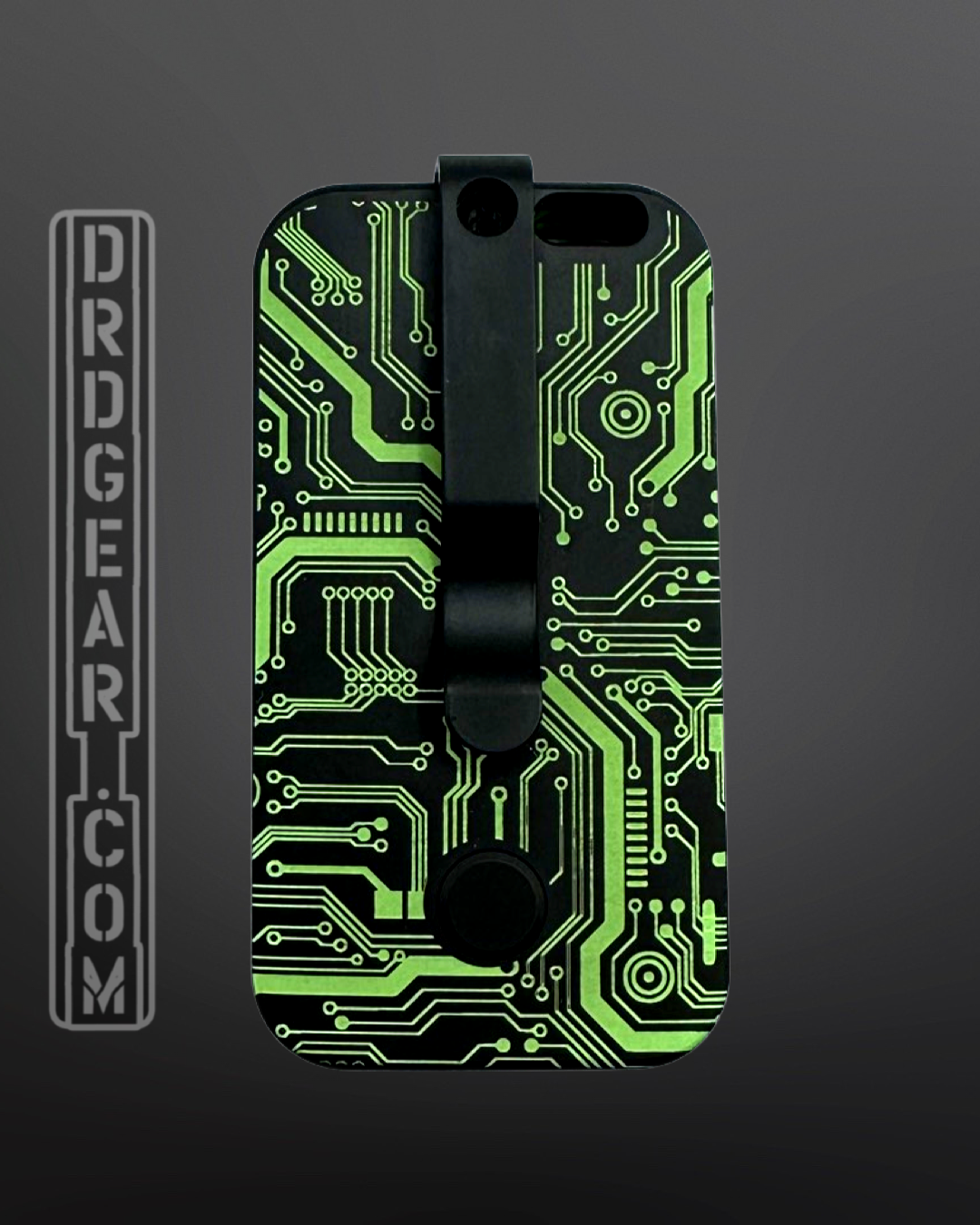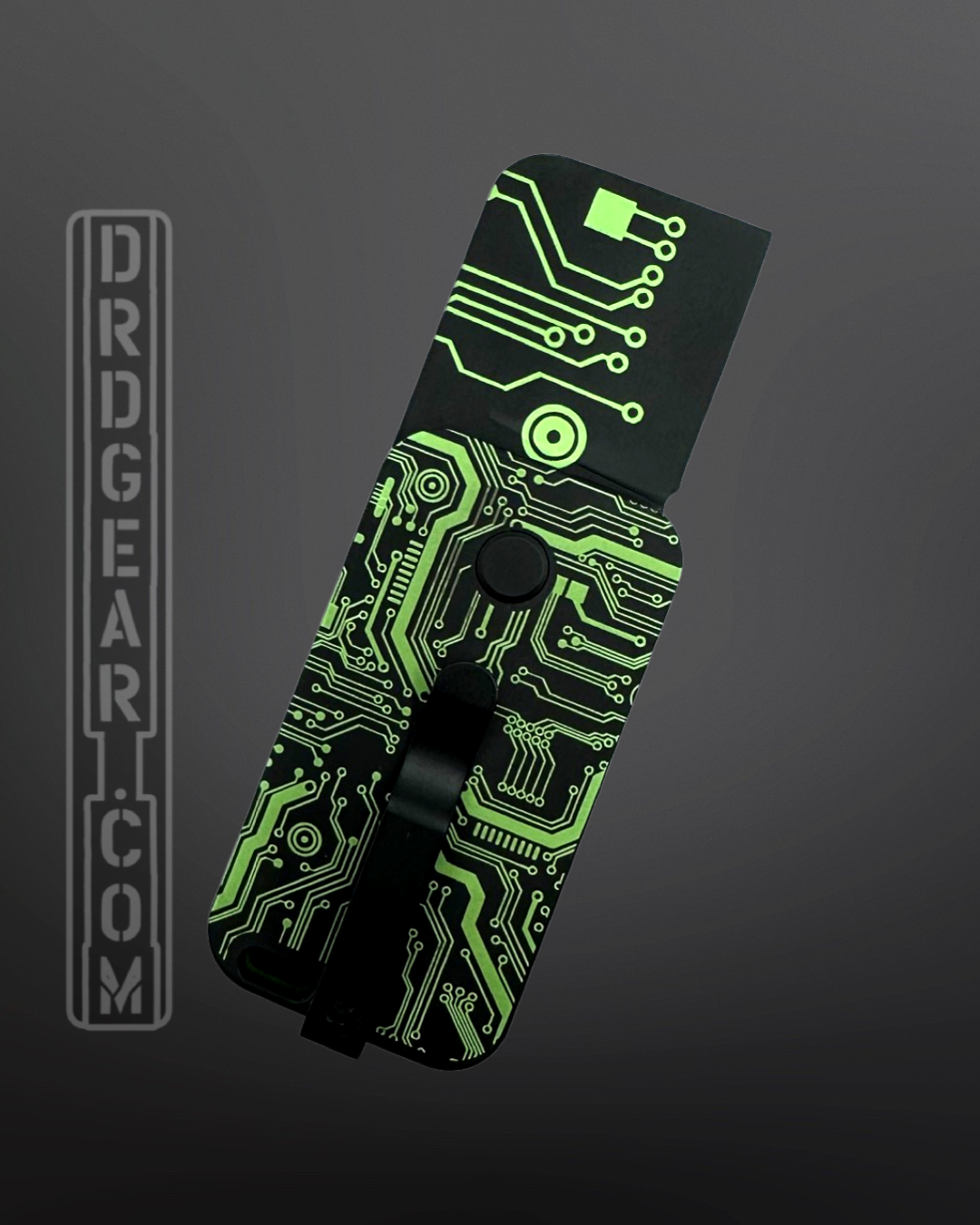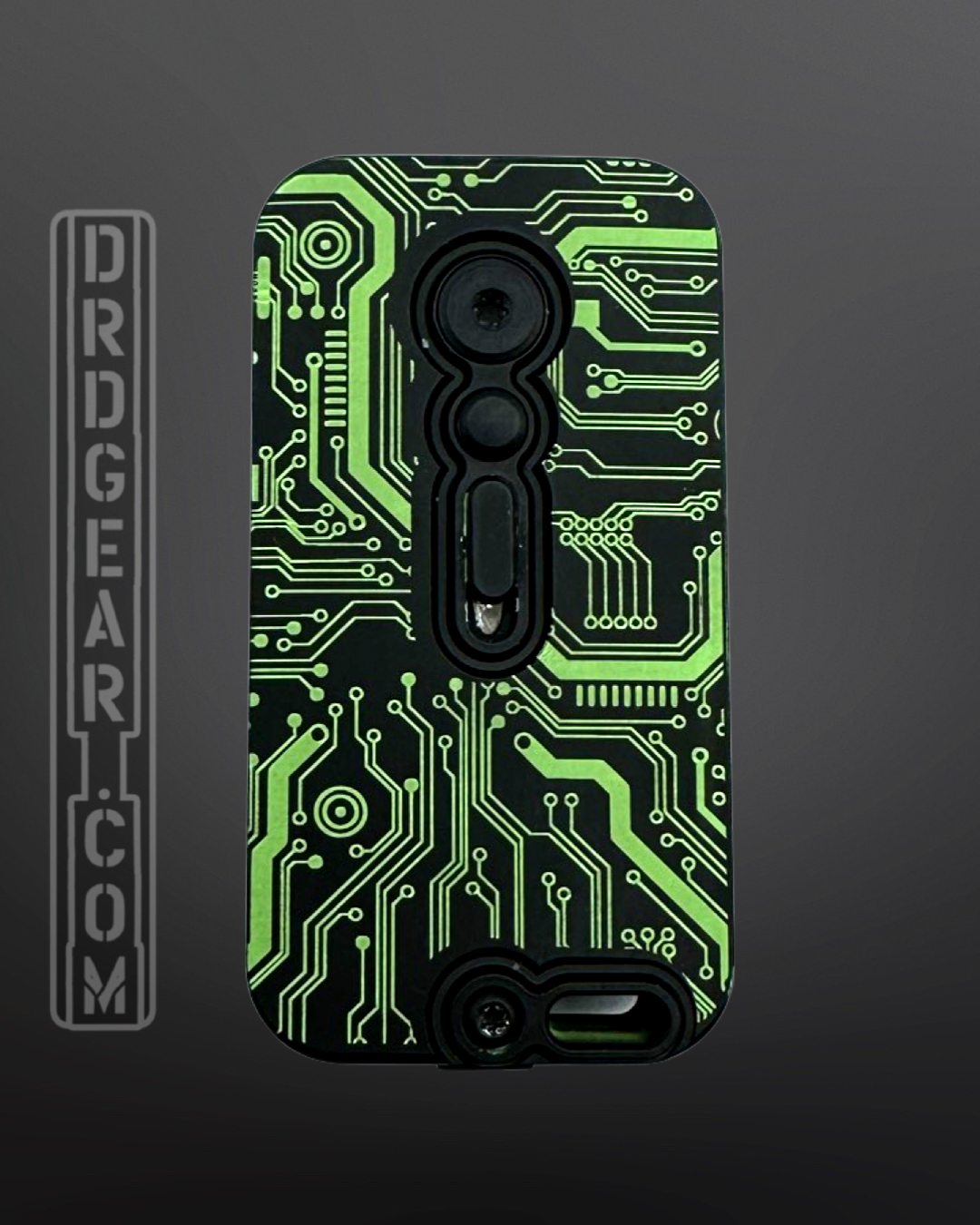 Circuit Squareheads
---
Circuit SquareHead Automatic collaboration with Black Widow Knifeworks is an evolution of my one-side handle model that Spyderco Knives sold.  The CA legal is quirky but still an excellent EDC Blade.  The Deep-Etched Blade is a little under 2 inches in M390 steel – a blade that screams tactical and combat but with the clean elegant lines of pure harmony.  The handle is titanium  The OAL is 4.5  inches. Find a video of it in action on the D Rocket Design Instagram Page.
*Comes with black clip installed (removed for photo purposes) 
PLEASE RESPECT THE BLADE – THIS IS NOT A TOY.  Military and Emergency organizations welcome large groups and special orders.
***You must be 18 years of age to order this and it is up to the buyer to know the knife laws in their state, country, or community.  No refunds will be given if any breaking of local laws ends up confiscating the OTF.  California residents can buy the OTF at PVK Vegas.  Have been QC'ed – no refunds will be given unless there was damage in delivery.***